People are now choosing barndominiums because even if the property looks like a barn, the interior can be transformed into a professional or living space that's for families. Generally, they are sold in kits where the assembly is brought into your chosen location.
They are manufactured and shipped in factories, and the building process is shorter because the parts are pre-designed to fit together. See more about these kinds of housing  on this site here.
However, they are not your typical cookie-cutter home that you can generally find in exclusive villages.
Combining the functionality of a barn with the comforts and aesthetics of a traditional home can result in an open, spacious floor plan with high ceilings, sturdy metal framing, and rustic features like exposed beams or reclaimed wood accents.
Get a versatile home where the open floor plan can be dedicated to the family kitchen, or you can build a beautiful walk-in shower or jacuzzi tubs.
Make it a cozy weekend getaway or a sprawling family residence when you install an indoor pool, and if you want an indoor basketball court, barndominiums offer endless possibilities.
Advantages of Choosing Barndominiums
Cost-Effective Option
Homeowners find them to be cheaper than the standard houses, and the purchase of the land, interior work, and the barndominium itself can range from $180,000 to $360,000 for the basics. It's a money-saver compared to homes that can cost over $ 450,000 and up.
Resourceful buyers do the majority of the work while significantly increasing their savings. You can also lower your taxes and insurance premiums because they are often based on the livable space that you have. This means that an unfinished barndominium is going to cost less.
Kits are Easy to Assemble
Various sellers are going to provide you with the cabin assembly, which you can do after watching a tutorial. Select designs from different catalogs, and other creators are even offering customizable options that can cater to your tastes.
Design the Space in Whatever Way You Want
Open areas are going to give you a blank canvas that you can paint and fill depending on your lifestyle and aesthetic preferences.
Build the number of bathrooms and bedrooms that you want, and you can go with the classic, modern, or Victorian style if you want. Anything is possible because of the natural brightness that the barndominium can give.
Woodwork detailing can be possible, and they can be added to your door frames or arches, as well as the beams in the ceilings. Call this space uniquely your own, and have fun decorating it.
Durable and Sturdy Options
Barndominiums are built to last, so that you can expect lower overall maintenance. You don't need to worry about fire damage, mold, mildew, termites, and extreme weather conditions because the kits can withstand them all.
The shell is even expected to last for more than 100 years, and if you properly take care of it, it will even last more.
Eco-Friendly Alternatives
Sustainable materials are often used to make the kits, but the structures are built to last for a long time. However, some are biodegradable, and this can be a huge step to reduce waste and greenhouse gasses in the environment.
Finding the Best Company for your Dream Home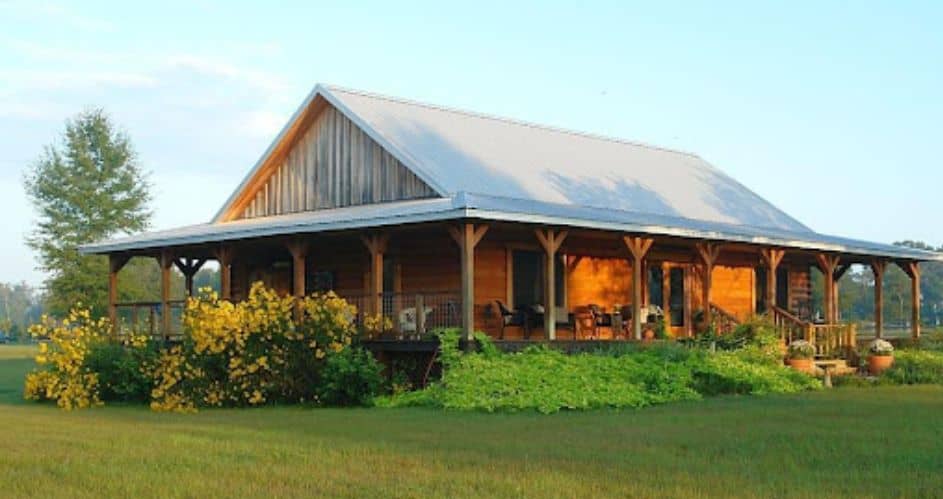 The company's reputation also matters because it's your dream home, which is an expensive purchase that you're trying to buy. Look for reviews and testimonials from past clients of a barndominium company to get an idea of their satisfaction level.
Check if they have any certifications or awards that recognize their excellence in the industry, so you can make wiser decisions in the process.
Visit their website and take a close look at the portfolios to see insights into their style and craftsmanship. This is where you can ensure that their previous projects align with your vision for your custom home, and you would love the results afterwards.
Homeowners should also factor in the costs of the kits, and this is where you should inquire and get detailed quotes from multiple companies and compare them carefully. Keep in mind that while price is important, you should never compromise on the quality of the wood and paint used.
Communication is key throughout the entire process of building your custom barndominium, and it's best if you could choose a provider with open lines of communication that keeps you informed every step of the way.
Expert Tips to Help You
Plans are Great Alternatives Compared to Kits
If you're building from scratch, you would want to see if you can buy the plans, which can average from $500 to $2,000. It's going to be cheaper than hiring an architect, where the fees can be over $7000.
However, it's worth noting that the manufacturers will only sell the blueprints if they are sure that you're going to buy the kit as well. Additions may include the amenities, style, and square footage that you want to purchase.
Local Regulations will Determine the Possible Designs of the Kits
Ordinances in your state may have style and size requirements, especially if you want to install additions later on. Obtaining the permits can cost around $400 to $2,000, depending on your location and the final structure so make sure that you include this in your budget.
Buying the pre-existing kits doesn't mean that everything is already done. You still need to install pipes, plumbing, and ductwork to make it into a more livable space. See more about plumbing at this link: https://inspectapedia.com/Design/Dream-Home-Chapter-13-Plumbing-Fixtures.php.
Take the Electricity Seriously
It can be challenging to convert your space from a non-living one into a livable one. Upgrades with the electrical systems and wires can be complex, and this is where you should need to hire an electrician that's skilled and licensed to do most of the work.
They are going to prepare the infrastructure and the HVAC so you can become more comfortable in your barndominium. Upgrades from the outset should be done during the construction phase, and this may include charging stations, recessed lights, lamps, and cabinet outlets.