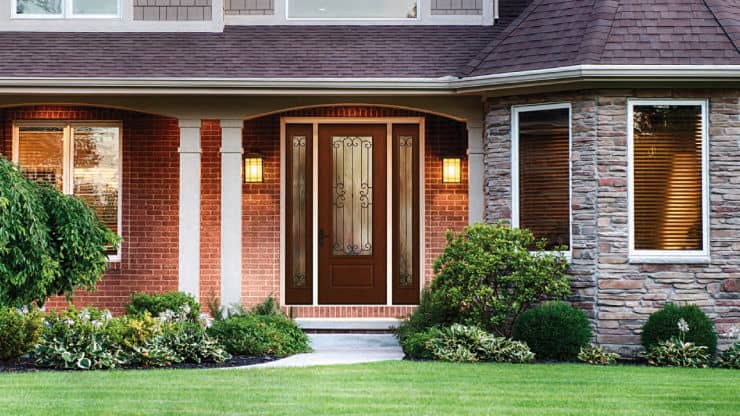 Thanksgiving is a lovely, warm holiday that brings families together! So when you have a big family gathering or event at your home for Thanksgiving Day, it's important to ensure it provides the same amenities. 
Six Hassle-Free Projects That You Can Do This Season Before Thanksgiving!
Check up on Appliances.
With a roast turkey, fluffy rolls, easy side dishes, and rich desserts needing your stove and oven's attention, you'll want to make sure they're in peak operating condition. Quick maintenance inspections on your oven and range are recommended. During the holidays, your washer and dryer are likely to be in use for extended periods, so you'll want them to be in good working order. It's not the time for your dishwasher to be broken when there are so many dishes to wash after a huge meal, so have a quick look around as well.
Finally, your refrigerator is about to be restocked and most likely overfilled, and it may also benefit from a little bit of DIY attention. Help is only a quick click away if you run into problems with any of your appliances or need replacements. Call a professional near your home to visit and get your kitchen and house in top form ahead of the hectic Thanksgiving day.
Fall Lawn Care
Allow your guests to walk on a beautifully maintained lawn this year. To clear away the fallen leaves from your yard and driveway, try these leaf raking ideas and be sure that you have started your autumn gardening. You can do a variety of things throughout the fall to prep your garden and lawn for the colder weather, as well as make your landscape inviting for Thanksgiving visitors.
General Household Cleaning
It may appear to be a difficult task. But, in reality, preparing a dinner for fourteen people in one day may seem like nothing next to the enormous job of cleaning the house!
Cleaning up your house before visitors arrive doesn't have to be a hassle, take too long, or interfere with quality time with family and friends. Here are 30 home-keeping ideas and methods that you can use all year to clean your house quickly and efficiently! 
Holiday Lights And Decor
Holiday lights and décor not only welcome visitors to a lovely environment, but they may also help them get into the holiday spirit. Add some bright flowers to your front door ahead of time to add a festive touch. Put up Christmas decorations on the mantel and around other places where you'll be entertained. To make it stand out, put up Christmas lights around the property. With pumpkins and gourds on your porch, you may display your festive side.
Curb Appeal
The first thing your visitors will notice is the exterior of your property. Use these gutter cleaning instructions to clean out your gutters effectively and quickly, and power wash the front of your home to remove any rain residue or dirt. All it takes is a quick look to give your house the appearance of waiting for guests to arrive. If you want to put in some additional effort, check out these curb appeal hacks for some landscaping inspiration!
Fire up the Fireplace
It's possible that the weather will turn chilly over the next few days, and you'll want to keep your guests warm. So prepare your fireplace first to create a cozy atmosphere.
You may create your chimney sweep and have the work completed in less than a few hours! Cleaning and ensuring that your fireplace is operational will allow you to build a fire without risking your safety.
Turn up the heat
Another excellent method to make your visitors feel at ease is to have your heating and cooling systems serviced promptly. You'll want to perform this a few days before your guests arrive so that the stale air has time to cycle through (and so does that musty scent). Again, offering a warmer interior environment will make your guests more comfortable, saving you time.
Taking care of these details ahead of time will make your home a wonderful location to entertain guests. You'll keep them content and comfortable while also ensuring that your home is safe, clean, and operational. Enjoy a fantastic Thanksgiving!