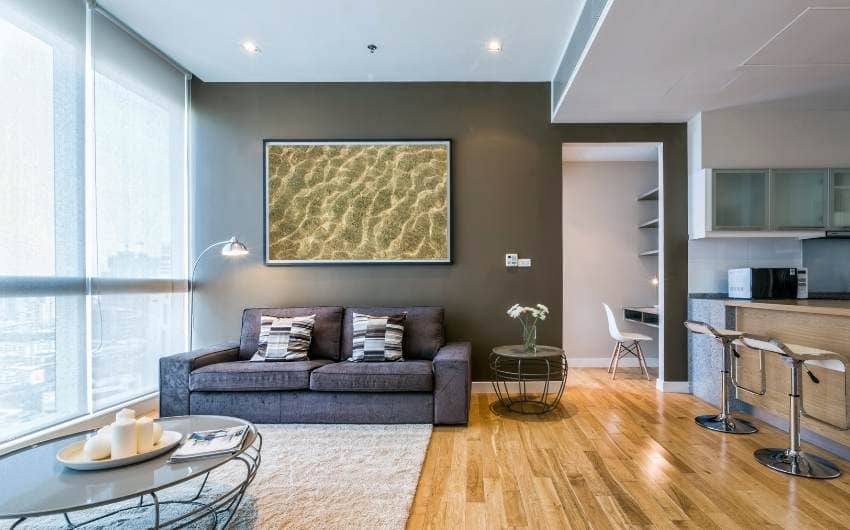 No home renovation went off without any challenges! The process is exciting, but it brings adequate stress and anxiety. And one of the things where you need to put more focus is the paint color.
But you don't have to worry about this because you have plenty of colors to select. Based on the look of your house, trendy or timeless, you can opt for multiple paint selections that will provide you with the best options.
Know that each paint color exudes a certain aura and persona about your house. Therefore, before you decide on the color scheme, you must consider the colors that appeal to you and make you feel comfortable.
Since it's your house, comfort is essential to pay attention. Let the suitable color scheme paint your house with positivity and vibrancy for years to come.
The timeless paint
When you wish to attain a classic or timeless look in your house, you need to use paint colors that are all-time classics. One of the best ways to achieve this is with a color palette of grey, white and blue.
The white comes with shades, providing you with several choices. And this paint color appears the best in the kitchens and living rooms. White can enliven a room, making it feel welcoming and cheery. It creates one of the best atmospheres for the principal living space.
On the other hand, grey can add the much-required warmth and a cozy feeling to the room. It is one of the reasons why most people decide to use grey paint for their bedrooms.
You can select any shade from almost white to completely black. The minor bedrooms are best when you use the light grey paint color, as the dark colors can make the rooms appear slightly smaller in place of what they are.
People who want a calming, peaceful ambiance and energy can opt-in for the light-blue color. It is the best choice for your bathroom.
The trendy colors
You must go boldly for the new age and intelligent home remodels! Over the past few years, paint shades that can make a strong statement have popped up for several trendy houses. There are several prominent color choices to select from.
One of the most versatile shades to use is blue, and you can use it almost in every room within the house. It is mainly suited for the bathrooms and the study chamber.
The bold shades of the color blue can get paired exceptionally with light grey and white, and it appears stunning with multiple color fixtures.
The other trendy color here is green, which comes in multiple bold shades. The homeowners are all set to see the green colors in their entryways and living rooms.
Also, from the funky lime green to the classy sage, there will be a color for every occasion that is apt for remodeling.
Take a look at the kitchen faucet
You should also consider your kitchen space when taking charge of your entire house. It is a place where you cook food, and you must keep it clean and well maintained. Therefore, consider looking at all that can be done here when aiming at a complete home renovation.
One of the best ways to add a new look to your kitchen space is by upgrading it with the right sink faucet, which will elevate the face of the room. Today, several service providers will offer you various faucets, which are a blend of form and function.
Some faucets come within your budget, which you can choose based on the kitchen space layout and the wall paint color. For example: if the kitchen is painted green, you can opt for a steel-colored sink faucet.
The trouble colors
Nothing indicates trouble, such as completing the house remodel with the outdated paint shades. If you want to keep the newly renovated house from appearing old and obsolete, you should avoid dull paint shade choices when possible.
Nothing brings down the positive aspect of the house more than the wrong color scheme. You must choose a paint color that complements the house updates and doesn't take away the spotlight. One of the colors mainly used as an accent is red.
If you decide to paint your room with the shade red, it can completely overpower some of the best updates you have installed in your home renovation.
Beige is one of the neutral choices of color, and today it is a sign that the house is slightly outdated. Instead of using beige all over the place, you should use grey. And like beige, grey is a neutral shade available in various shades, from dark to light.
Therefore, here is the bottom line that you need to remember. Irrespective of the home remodel project's size; you must choose what is correct. All the paint shades you select usually reflect aspects of your personality.
Hence, you must choose the best shades to complement your home renovation. However, if you aren't aware of the colors you shouldn't opt for, you need to get in touch with an expert interior décor consultant and abide by their suggestions.
Finally, no rule says you can't choose specific colors for home renovation. The concern, however, is ensuring you don't choose colors that go against your home décor and the design theme you selected.
For instance, if you have decided on an industrial décor, you shouldn't mix the color template with a vintage home décor. That aside, you always have the option to select multiple house colors that are in vogue and customize it how you wish.
Know that each color you choose can be changed based on the requirement that can change, go ahead and choose what you feel is the need of the hour.
What are you waiting for? Get in touch with the experts today and get your house painted. Give your home a fresh look. Painting the house is not at all expensive. In fact, in comparison to other home renovation solutions, painting is quite affordable.