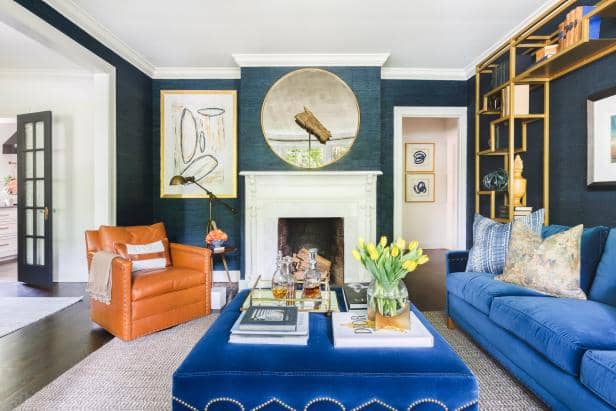 When you're ready to sell your house, it's essential to make it as attractive as possible. One of the easiest ways to do this is by ensuring your living room furniture is set up to make people feel comfortable and welcome when they visit your property.
It might seem easy at first glance, but there are some minor changes you can make that will make all the difference when prospective buyers come to see your home on the market.
6 Must-Try Ways To Boost Your Home's Curb Appeal
A Beautiful Entryway Is a Great Place to Start
Most people place their keys on a table or entryway bench, but those areas often get cluttered with other items. Investing in a stand-alone key holder that's tall enough to keep your keys from being lost in a pile is a better option.
There are tons of options out there for this kind of thing. You can also make one yourself from a photo frame or wood slab. You might also consider buying some attractive hooks for hanging jackets and coats.
The hooks can also act as key holders. Look at some DIY ideas on The Spruce Crafts for inspiration and instructions. The website offers different DIY key holder ideas you can try.
Your Living Room Is Another Excellent Place to Improve Your Home's Curb Appeal
The living room is vital in every home, as it's the first room guests see when they come over. Your living room should be welcoming and inviting, with soft lighting and a warm atmosphere.
It should also be a place where you can relax and enjoy yourself, and with the right furniture choices, it can quickly become just that.
Leather furniture is an excellent choice for any part of your living room because it's comfortable, durable, and versatile enough to work with almost any style or decorating theme.
Leather furniture can be used in modern or traditional homes because it comes in many colors and styles. It's also available in different textures and finishes, so you can find something that perfectly matches your taste.
Use Furniture to Make Your Living Room Inviting
Your living room furniture can be a great asset when it comes to capitalizing on curb appeal. You will feel comfortable inviting guests into your home when you open your front door and see a welcoming scene.
If you have a small family or do not often entertain, placing magazines or newspapers on top of your coffee table or ottoman will be enough to make a positive first impression.
If you are very social and enjoy inviting people over often, displaying photos of family members is another option to show how much they mean to you.
Better Homes & Gardens suggests that instead of drilling holes in your wall, you can use adhesive hook-and-loop strips, which provide more flexibility and make it easy to change the layout as needed.
A vase filled with flowers makes an excellent addition to many styles of décor, primarily if only one type of flower is used in the arrangement.
Decorate With Hanging Houseplants
As you might have guessed, plants are crucial in making your living room look more inviting. They add an air of natural beauty and can help purify the air in your home, which is especially important if you have pets or suffer from allergies.
Hanging houseplants are beneficial for creating focal points in your living room. They also make great dividers between seating areas or can be used between two rooms.
Hanging plants can cover unattractive features like pipes, vents, and other elements that may not blend well with other decorating decisions made throughout the rest of your living space.
You can use various ways to create a vertical garden space in your house, including upcycled and budget-friendly options like the ones shown in an article by Good Housekeeping.
You should ensure the hanging plants blend well with your living room furniture. You can do this by choosing a hanging plant that has the same color scheme as your furniture.
You should also ensure that your plants' size is compatible with your living room. For example, if you have a large space, it would be best to get a large hanging plant since this will make your room look more spacious.
Create a Warm Atmosphere
Accent lighting is also a great way to create a warm atmosphere, especially in living rooms where it's common to have dark corners.
A floor lamp placed near your favorite spot on the couch, or a table lamp next to your nightstand will help you read comfortably and relax after dinner.
Forbes advises layering several different types of lights in different parts of the room to brighten it while still being practical. And believe it or not, these little details can make all the difference when someone walks into your home for the first time.
Creating a warm atmosphere in your living room is not hard, but it does require some planning. The first step is to choose the right furniture for your space.
For example, if you have a lot of windows in your living room and want to bring more light into it, consider getting a sofa with built-in lamps or even a chaise lounge that can double as an ottoman.
Use the Space Under a Console Table
You can use the space under a console table for all kinds of things. It can be used for shoes, umbrellas, or other items you want to keep out of plain sight but still have easy access to when you need them.
You could also use it to put your mail, keys, and other things you don't want lying around. Designers on The Spruce recommend including art around the console table to add a decorative touch and help balance the room's look.
If you're looking for a place to start, try incorporating a mirror or painting into your console table design.
Conclusion
Hopefully, you've enjoyed learning more about how to make your living room furniture work for you and your family.
It can be difficult sometimes, but with a little planning and creativity, anyone can create an inviting space for friends and family to come over. When your living room furniture blends well with other elements, it will become a welcoming space for everyone.