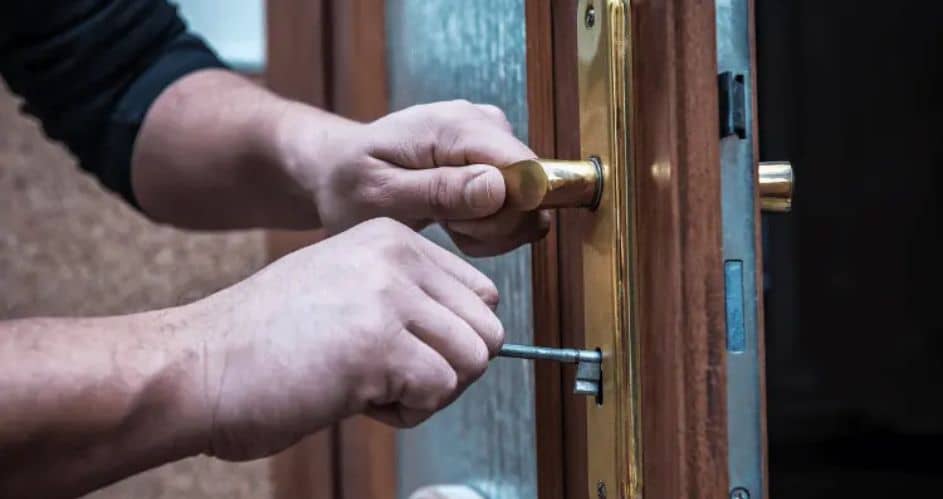 Welcome to the exciting journey of homeownership. As you embark on this new chapter in your life, ensuring the safety and security of your new home is of utmost importance.
One crucial aspect to consider is choosing the right locksmith service to provide the necessary security solutions for your property. Whether installing new locks, rekeying existing ones, or enhancing the overall safety of your home, a reliable locksmith like Locksmithbluesantam.com can offer invaluable assistance.
Key Factors To Consider When Selecting Locksmith Services For Your New Home.
Reputation and Reliability
A reputable locksmith will have a track record of providing excellent service, and their reputation will be reflected in positive reviews and testimonials from satisfied customers. Look for locksmiths with a long-standing presence in the community, as they are more likely to have built trust among residents.
Reliability goes hand in hand with reputation. You need a dependable locksmith who is available when you need them the most, whether during regular business hours or in emergencies. A reliable locksmith will respond promptly to your calls, arrive at your location on time, and efficiently handle any lock-related issues.
As per Power Reviews, customer ratings and reviews positively influence purchase decisions, surpassing factors like price, free shipping, brand, and even recommendations from family and friends.
According to the source, nearly all shoppers, about 99.9%, read reviews before making online purchases. Moreover, over 57% of consumers also rely on reviews while shopping in physical stores to evaluate potential products before buying.
Similarly, homeowners prefer locksmiths with positive reviews and high ratings, avoiding those with a history of unreliability or negative feedback.
Range of Services Offered
A comprehensive range of services indicates the locksmith's expertise and ability to cater to various security needs. Seek locksmiths capable of providing a wide range of services, including standard lock work and advanced security solutions like high-security locks, keyless entry systems, CCTV, and access control.
Having a locksmith with diverse skills and services ensures that they can address all your security requirements under one roof. It saves you time and effort in coordinating with multiple providers.
Additionally, as your security needs may evolve, a locksmith with a wide range of services can grow with you and adapt their offerings to suit your changing requirements.
Use of Technology
When considering locksmith services for your new home, it's worth looking into how a company leverages technology to enhance its services and streamline its business processes.
One key aspect of modern locksmith services is the implementation of locksmith software. This software aids locksmiths in managing appointments, tracking inventory, and maintaining customer records.
Workiz states that implementing robust locksmith systems allows locksmiths to respond quickly to service requests and improve workflow, ensuring timely resolution of customers' security concerns.
Moreover, reputable locksmith companies now offer various high-tech security systems tailored to suit individual needs. From smart locks that allow remote access control to sophisticated CCTV systems with real-time monitoring, these cutting-edge solutions provide an extra layer of protection for your new home.
Such technologies not only enhance security but also offer the convenience of managing your home's safety from anywhere through mobile applications.
When evaluating locksmith services, inquire about their adoption of technology, how it impacts their business management, and the solutions they offer. The use of technology in the locksmith industry not just provides security solutions for homes but also in managing their business operations efficiently.
A forward-thinking locksmith service that incorporates locksmith software for business management needs can offer numerous customer benefits.
Choosing locksmiths who embrace modern advancements shows dedication to efficient and effective services, making them ideal for safeguarding your home in the digital era.
Pricing and Transparency
While it's essential to find a service that fits within your budget, it's equally important to ensure transparency in their pricing model. Reputable locksmiths should provide clear and detailed pricing information upfront, without any hidden fees or surprises.
A transparent pricing policy builds customer trust and lets you make an informed decision without worrying about unexpected costs.
When evaluating locksmith services, request a comprehensive quote that includes all potential charges for the services you require.
It should encompass the cost of labor, any necessary parts or materials, and any additional fees related to emergency or after-hours services. A reliable locksmith will be upfront about their rates and clarify any uncertainties you may have.
Professionalism and Customer Service
A professional locksmith will exhibit a high level of expertise, skill, and knowledge, ensuring they handle your security needs precisely and proficiently. Look for certifications, licenses, and affiliations with recognized locksmith associations, as these signify a commitment to industry standards and best practices.
In addition to technical expertise, exceptional customer service is equally crucial. A locksmith service that prioritizes customer satisfaction will listen attentively to your requirements, offer personalized solutions, and address any concerns you may have.
Prompt communication, courteous behavior, and a willingness to go the extra mile are all hallmarks of outstanding customer service.
Fulfilling customer expectations with excellent service is vital for business owners. Such positive experiences can lead to customer loyalty and 81% increased chances of repeat purchases, as reported by Zendesk.
People have expressed that how a locksmith interacts with customers significantly influences their overall experience and satisfaction.
Opting for a locksmith service that prioritizes professionalism and exceptional customer service guarantees a positive and gratifying home security experience.
Warranty and After-Sales Support
A warranty demonstrates the locksmith's confidence in the quality of their service and guarantees that they will rectify any problems that may arise within the specified period.
A reputable locksmith will stand behind their workmanship and the products they provide, offering warranties that give you peace of mind in case of any issues or defects.
Furthermore, after-sales support is a crucial aspect of the customer experience. A locksmith service that provides excellent after-sales support will be readily available to address any post-installation concerns or questions you may have.
They should offer efficient troubleshooting and assistance, ensuring that your security systems and locks continue to function optimally long after the initial installation.
According to Investopedia, companies employ after-sales support as a strategic approach to boost customer satisfaction, foster brand loyalty, and promote word-of-mouth marketing. It encompasses services like warranty, training, and product repairs.
The importance of after-sales support in the locksmith industry highlights the value of selecting a service that prioritizes customer care and service reliability.
Final Words
Finding the right locksmith service for your new home is a critical decision that directly impacts the safety and security of your loved ones and belongings. As you embark on this quest, remember to prioritize the key factors discussed above that provide the foundation of trust in your chosen locksmith.
Thoroughly assessing these key factors empowers you to choose a locksmith service that meets your expectations, granting the peace of mind and confidence needed for your new home.
Remember, a reliable and proficient locksmith is not just a service provider; they are your trusted partner in securing the sanctuary you now call home.