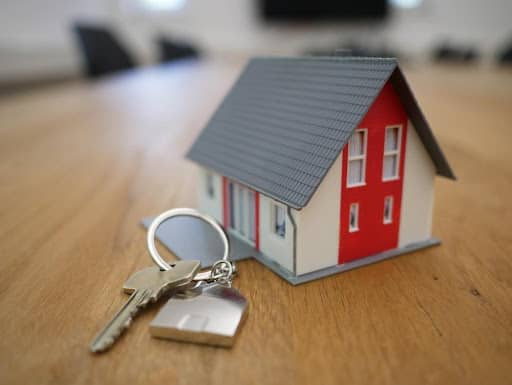 As a property owner, you want the highest returns possible from your rental property investments. The most effective way to achieve your ROI is to protect the value of your property.
You need to figure out how to protect your rental properties, whether by hiring contractors, doing the maintenance yourself, or working with a property management company. If you fail to handle the ongoing upkeep of your rental property, you may lose your tenants.
How You Can keep Your Rental Property In Good Condition.
1. Hire a property manager
If you have a large residential property, maintenance tasks can be overwhelming. Consider hiring a property assistant or a resident manager who will devote all their time to ensuring everything is in order.
Prioritize getting maintenance done as quickly as possible to ensure your property is in good condition.  You need to maintain your property for your client's satisfaction, which can be difficult if you stay away from it or work a full-time job.
Hiring a property manager can help because they'll always be present on the premises. A Nashville, TN, property management firm can assist you if you need help managing your rental property.
A property manager will handle maintenance complaints faster and foster good relationships with tenants. They will communicate with renters whenever there is a repair issue and make some quick repairs, such as unclogging a clogged toilet.
They can also be responsible for making regular inspections and responding to any issues raised.
2. Seek professional help
While it can be tempting to go alone on repairs, you might do more harm than good. Any issues with plumbing, electric wiring, or heating systems need professionals. Hire professional cleaners to clean your property and repair clogged toilets.
Experts can screen your property more thoroughly and help you avoid major issues to keep your rental property in good condition. They will devote their skills and experience to ensure everything is in order.
When it comes to repairs, it's always best to hire a professional. They have the skill and expertise to change heating or air conditioning filters and prevent the air duct from getting contaminated.
If you have clogged ducts, call a technician to unclog them and keep your utility bills at a reasonable cost.
3. Create a budget for maintenance and repair
It is impossible to predict when something will go wrong, but it helps to plan and avoid any financial surprises. Set aside a certain amount of money monthly to cover any unexpected expenses on your rental property.
Always have a contingency fund to avoid breaking the bank when unexpected repairs crop up. The rule of thumb is to save 1% of your property's value annually. You will need this money to pay professionals performing repairs on your rental property.
For example, pump your septic tank every few years and plan to replace the HVAC system at some point.
A budget is required for these issues to maintain and keep your rental property in good condition. Consult your property manager or a trustworthy handyperson if you deal with complex problems.
4. Perform routine inspections
Performing routine inspections can impact the longevity of your rental properties. Check for water leaks, broken windows, and routine wood or full gutters during the inspection.
Painting, repairing any damage, and keeping the landscaping tidy will keep your property in good condition.
Through regular inspection, you can foresee maintenance issues before they arise and budget accordingly ahead of time. An inspection will allow you to catch small problems such as cracks in the walls, leaking rods, and signs of pests inside the property.
Find a qualified house inspector to perform the routine inspection of your rental properties. It will help you avoid costly repairs and retain your devoted tenants.
Since you shouldn't surprise your tenants with inspections, come up with a property inspection schedule. You can set up an organized system that keeps you updated on when to conduct the routine inspection.
You can conduct inspections monthly or seasonally, depending on the systems and the condition of your property.
5. Encourage good tenant habits
You can maintain your rental property in good shape for a long time if you encourage good tenant habits. This means communicating with your tenants about what you expect from them regarding care.
Let your tenants know you expect them to keep the property in good condition. You can provide a list of expectations to your tenants when they move in and ensure they know their responsibilities.
For example, specify the tenant's maintenance responsibilities and what you will cover. Some minor maintenance tasks should be the tenant's responsibility while you deal with the major ones, like plumbing work.
In the lease agreement, ask your tenants to notify you of any issues as soon as they arise to prevent them from escalating. If a tenant fails to report a problem within 48 hours, it is not your responsibility to cover them.
Bottom line
You will increase the value of your rental property when you keep it in optimal condition. It is an effective solution to attract prospective renters and lower vacancy expenses.
While maintaining your rental property is a lot of work, the effort is worthwhile compared to the long-term benefits of keeping your investment in good condition.
Rental property maintenance requires a different range of abilities, like electrical, pumping, and performing an inspection. Look for a professional property management company to help with property management.