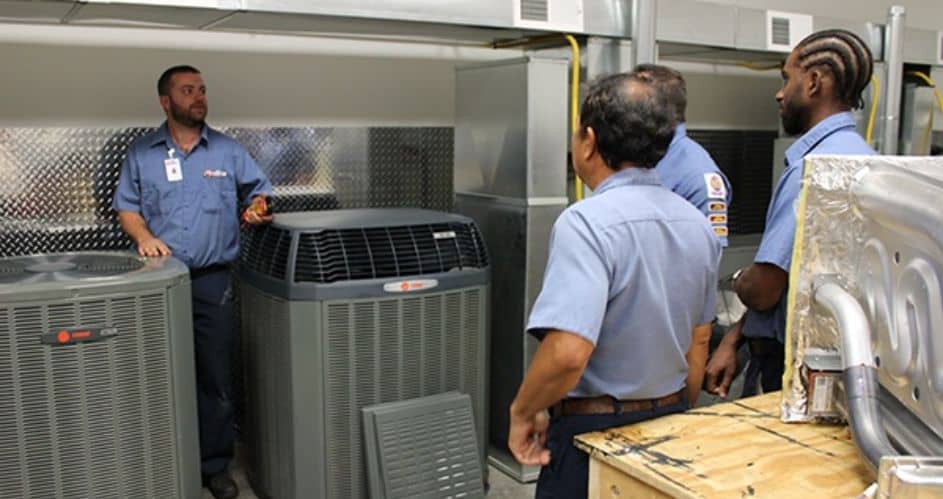 When choosing the right  HVAC company for your home or business, there are many things you should consider. Some of the most crucial indicators to search for are listed below:
First, get suggestions for nearby HVAC businesses from your friends and family. It will enable you to narrow your list to a few options.
Ways To Find The Best HVAC Services
Ask for Recommendations
Choosing the right HVAC company is crucial in making your home comfortable and getting top-quality service. But it can be tricky to know who to choose.
It's a good idea to ask for recommendations from friends and family. It will help you narrow down your search and find a reputable company.
Another option is to check their BBB rating and customer testimonials online. These will show how well the contractor handles complaints and how satisfied their previous customers are with their work.
Look for businesses that provide flexible financing options, promotions, or exclusive discounts. These incentives will make your heating and cooling services more affordable.
Check Their Credentials
When choosing an HVAC company for your home or business, checking their credentials is essential. They should be licensed, bonded, and insured so that you know you're protected in the event of a problem.
A reputable company should also promulgate a valid license number on its website and vehicles. It ensures you're working with a qualified professional to handle your needs.
Another good way to verify a contractor's credentials is by checking with the better business bureau (BBB). A BBB-accredited company has a reputation for integrity and excellence, so you can trust them to deliver excellent work.
In addition, be sure to look for reviews on each HVAC company's Google business page. These are often more trustworthy than reviews on their websites as they cannot be faked or manipulated. Read through reviews and make notes of any issues or concerns that arise.
Check Their Warranty
When choosing an HVAC company for your home or business, you want to ensure they will offer a warranty for their work. It will ensure that you won't be liable for any problems that occur after they complete the job.
Whether they are repairing your existing unit or installing a new one, the company you choose must provide a guarantee for their work. It can include warranties on parts and labor, online tracking, and other benefits significant to your peace of mind.
It's also important to check the license and insurance of any HVAC company you consider hiring.
A licensed company will be able to follow the government's rules and regulations, and an insured company will protect you from any disasters that may happen while they're working on your system.
Check Their Pricing
When choosing an HVAC company, you will want to find one that offers fair prices and excellent service. You don't want to hire a fly-by-night company that isn't properly licensed or insured, so shopping around for a good deal is vital.
It would be best to consider whether the company has a written warranty on their work. It is a fantastic approach to safeguard your money and provide you with comfort.
It's also good to check with the better business bureau to see how many complaints they have received. It may teach you much about a company's reputation and customer service practices.
You should also make sure that the HVAC company is a full-time business and not one that subcontracts its work to other companies. A company that subcontracts its creation is generally a sign that they are not reputable and don't care about your project.