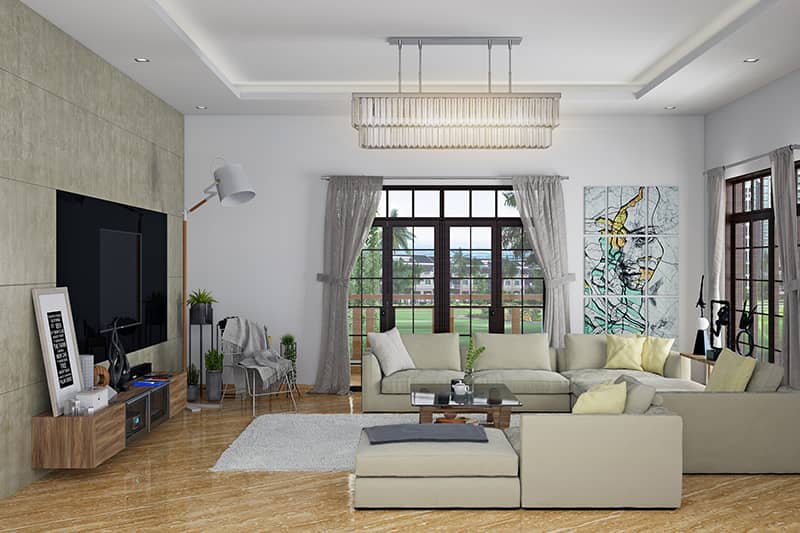 It is essential to have the perfect home to live in. Remember that your home should reflect you and your personality. It would be best to consider what activities you will do in your home, such as hosting a party, playing with kids, doing arts and crafts, or even spinning yarn.
If you are interested in these activities, make sure to include them when designing your new home so that it feels like a place where you want to be when it comes time for socializing with friends or family. Here are some tips on ways that you can design your new home.
9 Secret Ways To Design Your Dream Home
1.Separate Your Personal Space from Your Work Space
Having a space at home is essential where you can unwind and get away from the rest of the world when you are tired. This area should be where you can escape from work, family, kids, and the everyday stress of your life.
When designing this private area, make sure that it is a place that makes you feel comfortable so that it becomes your favorite place in your home.
2.Make Sure Your Home is Energy Efficient
Nothing ruins a day more than coming home to a cold house. The best way to avoid the high cost of fuel use is by designing your new home in an energy-efficient manner.
Replacing lights with LED bulbs or adding insulation can help you save on heating and cooling costs. It would be best to consider adding other features that save money, like solar panels and wind turbines.
3.Choose a Color Ceiling For Your Home
The color of your ceiling can significantly affect the mood of your home. Remember that the color you choose will dramatically impact your home's ambiance.
It is best to get ideas from pictures or past houses you have seen to get a feel for what colors will look good in your space. You should also include an accent wall to help make the room feel bigger and more spacious.
4.Make Sure That Your Home Sits on a Foundation
When designing your new home, it is essential to ensure that the foundation can hold the structure's weight. It can help reduce potential settlement problems by having a house on an improperly constructed foundation.
If you have to get a custom foundation built by a contractor, ensure that you have it inspected by a licensed engineer before proceeding with construction.
5.Create a Design with Functionality
It is essential to keep your home's functionality in mind when designing it. It is especially true if you are looking to remodel your home. If you want to add a new feature or change out any existing ones, like a closet here, make sure they will help make your life easier.
Accessories like kitchen islands and workspace areas help give your home more function instead of just being an extra space for storage.
6.Make it Open and Airy
When designing your new home, make sure that there are many windows and skylights. It would help if you also considered creating awnings or adding screened-in porches to provide shelter from the hot summer sun.
When designing this area, make sure you schedule it in a way conducive to the seasons so that it can stay comfortable during different times of the year.
7.Choose the Right Flooring for Your Home
When designing your new home, you should also consider the flooring you want to use for each room. It can create a theme throughout your home or be something that stands out in a particular area.
If you are looking at using laminate flooring in some rooms of your home, make sure that it is sealed, so dust does not cause problems with allergies; you should also consider using a decorative entrance mat for these rooms.
8.Use Unique Features
Your home should also have some unique features, you can find area rugs online if you are looking to purchase one for your home. Adding a fireplace or hot tub can make your home more modern.
It would help if you considered a wood-burning fireplace with an insert to save money on heating costs. It will allow you to enjoy the ambiance of fire while still staying warm during the winter months.
9.Make it Safe
It is also essential to have a home that is safe when you are designing it. It can include using breakable glass on your window ledges or high standards on your deck.
It would be best if you also considered putting smoke and carbon monoxide detectors in areas where people gather. It can help prevent fires and poisoning before they occur.
Conclusion
There are many things to keep in mind when designing your new home. It is essential to make sure that you choose the best features for your home that will allow it to be what you want it to be for many years.
Choosing a contractor you trust and who has experience building new homes is also essential.