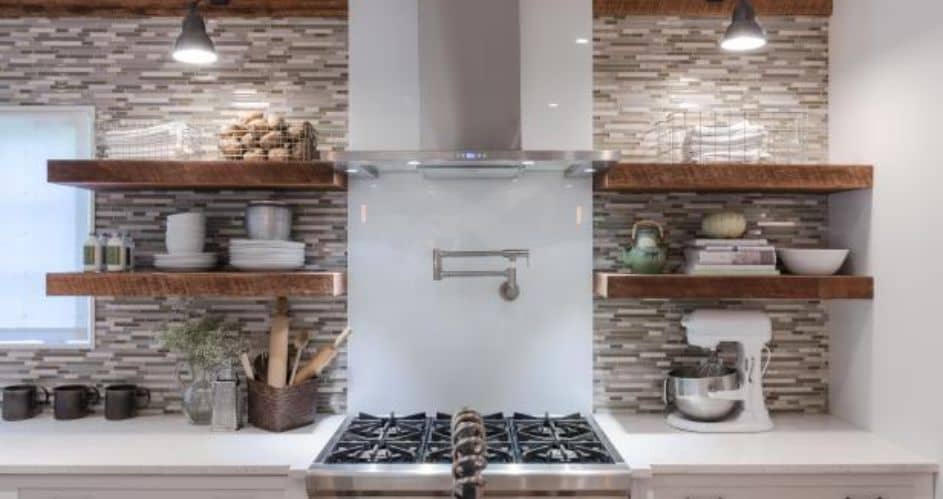 The kitchen is the most used room in the home, aside from the bedroom. It is considered the heart of the house, not only because food gets made here but also where you can hang out with friends and family.
It is usually the first place some homeowners want to upgrade in their homes. Fortunately, kitchen upgrades such as Kitchen Cabinet Refacing can add to your home value. It is also one of the significant rooms prospective home buyers check out before making a purchase decision.
How much value does a kitchen upgrade add to your home?
For people looking at selling their homes in the future, the best upgrade projects to execute are those that will significantly improve the property value.
On the other hand, people who intend to keep their homes forever can execute any remodeling project that improves their comfort and is within budget.
Kitchen upgrades can improve your home's value. However, the value increase depends on the total amount spent on the project. A cost vs. value for kitchen upgrades in 2023 estimates the return on investment (ROI) between 30.7 percent and 85.7 percent.
Surprisingly, the report indicated that the higher the cost of the upgrade, the lesser the ROI. A major upscale kitchen upgrade returns 31.7 percent; a mid-range upgrade will return 41.8 percent; a minor upgrade will yield 85.7 percent ROI.
What is the average cost of a kitchen upgrade?
The cost of a kitchen upgrade is majorly influenced by location. This is because material costs and labor fees vary from one state to another.
A kitchen remodel costs between $12,000 and $60,000. However, some experts estimate the national average to be as high as $171,150 for upscale remodels.
How much should you spend on kitchen upgrades?
Even though kitchen upgrades can improve your home's aesthetics and value, it is vital to be prudent. It is recommended to spend at least 5 percent of your home value on kitchen upgrades and no more than 15 percent if you are considering an upscale project.
Kitchen upgrade does not always have to be expensive. Minor changes, such as storage solutions, can make much of a difference.
Budget-friendly kitchen upgrades with great ROI
Whether you are considering upgrading your kitchen to improve the home value or just want your kitchen to look better and more comfortable for you and your family, here are some budget kitchen upgrades you should try:
1. Kitchen cabinet refacing
Completely replacing existing kitchen cabinets can be expensive. Meanwhile, you can achieve a similar result by refacing them.
Refacing is the replacement of the cabinet's skin. A refacing can give your kitchen a high-end designer look if done properly.
It involves three major processes:
Remove doors and drawers
Laminate existing cabinet boxes in your preferred color
Replace doors and drawer fronts with.
2. Increase storage
A small kitchen can be frustrating as you will likely need more space quickly. Increasing the space with creative hacks makes your kitchen more comfy and allows you to place more essential items.
This can improve its overall aesthetics and functionality.
Some creative solutions to increase your kitchen storage include:
Kitchen drawer organizers
Floating shelves
Under sink storage
Organized refrigerator
Drawer dividers
Spice storage
Open shelves for pots and pans
Taller cabinets
3. Light replacement
Light enhances the ambiance of the kitchen. It also improves safety and makes cooking easy.
Source budget-friendly yet stylish lighting for the kitchen. Ensure they are energy efficient. This will reduce your utility bill and also make your home more attractive to prospective buyers.
4. Upgrade appliances and hardware
Upgrade your old kitchen appliances to newer and energy-efficient models—the same for your kitchen hardware, such as faucets. Changing them can make a lot of difference.
Be deliberate when choosing your hardware. It is vital the color blends seamlessly with the overall color of the kitchen.
They should also be of good quality. You will reap the benefits of high-quality appliances and hardware for years to come.
5. Change kitchen sink
There is no place to hide the sink; it is one of the most essential elements in a kitchen.
Changing the sink alone can give your kitchen a new look as it is one of the first things anyone will notice in a kitchen.
For a distinct look, try a sink made from atypical materials like granite, quartz, or copper.
6. Add a backsplash
The primary function of backlash is to prevent the kitchen wall from being damaged or discolored by water, grease, and other elements. If your kitchen lacks a backsplash, it is time to have one.
Over time, backlash tends to change color, and no cleaning can restore them. The best option at this time is to change them.
Consider using modern glass, subway tiles, or mosaic tiles to give your kitchen a modern look.