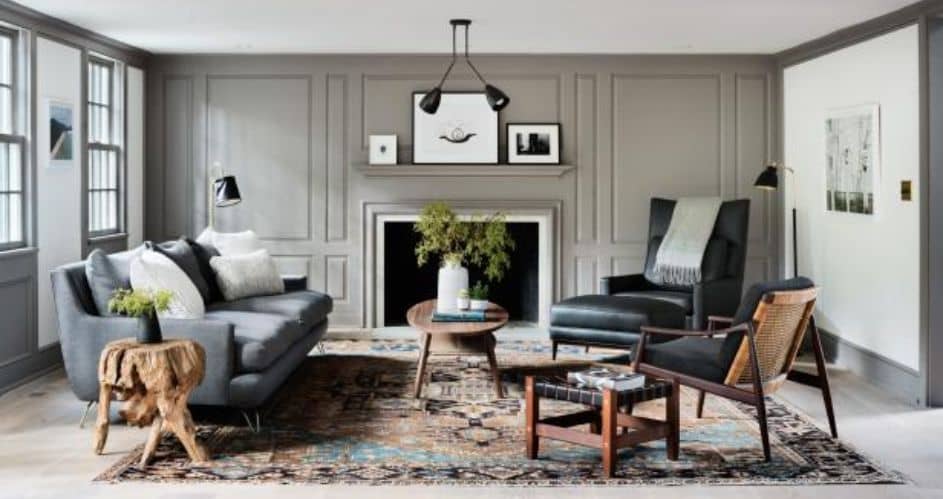 If you are considering renovating your house, that will be quite a fantastic decision. You will be able to live a new life, enhancing functionality and aesthetic appeal.
Whether you are thinking of renovating a single room or a whole residential renovation, it is essential to look for the best ideas to make your house look so much more stylish.
With these residential renovation ideas, you can give a completely different look to your house and will also increase the value of your home.
Ideas You Can Consider
Open Concept Living
Creating an open-concept living room is a common trend in home renovation. You can continuously flow between the kitchen, dining area, and living room by knocking down walls or expanding doorways. This open design encourages communication, lets natural light into the room, and gives it a feeling of space.
Kitchen Remodel
The kitchen is frequently seen as the center of the house, and remodeling it may significantly improve functionality and style. Upgrade your kitchen's equipment, add contemporary, energy-efficient cabinetry, and incorporate a well-thought-out kitchen island for extra seating and storage.
Pick strong and beautiful materials like quartz countertops and elegant tile backsplashes to create a modern and practical cooking and gathering room.
Bathroom Upgrade
Your daily routine can be improved, and remodeling your bathroom can increase the value of your house. Think about updating worn-out fixtures, adding a walk-in shower, or constructing a luxurious bathtub for leisure. Choose energy-efficient lighting, chic vanities, and premium finishes to create a spa-like ambiance.
Outdoor Living Spaces
By extending your living area outside, you may create a tranquil and welcoming location for entertainment and leisure. Think about including a patio, deck, or outdoor kitchen. Create an oasis where you can breathe fresh air and feel connected to nature by having cozy seats, mood lighting, and vegetation.
Energy Efficiency Upgrades
During your makeover, include eco-friendly upgrades to make your home more energy-efficient. To increase insulation and lower energy use, install energy-efficient windows and doors.
To lessen dependency on conventional energy sources, think about installing solar panels. These improvements help create a greener and more sustainable living environment while also saving you money over time.
Smart Home Integration
By incorporating smart home technology, you can keep your house current. Install smart security, lighting, and thermostat features that can be operated remotely via voice or smartphone commands. Your home can become more convenient, more secure, and more energy-efficient if it is automated.
Fresh Paint and Lighting
Renovating your home's paint and lighting is a straightforward but effective idea. A few fresh coats of paint can instantly make a room feel brighter and more modern, and well-selected lighting fixtures may provide atmosphere and focal points.
If you consider tiered lighting with a combination of ambient, task, and accent lighting as well as neutral colors for a classic look. Doing all these things will give the house an aesthetic look and match it with your lifestyle.
Personalized Touches
It is always great for you to add personalized touches which will reflect your unique style and taste. You can add artwork, family photos, and other decorative accessories, which will evoke a sense of warmth and will make the space yours.
The place is going to look super impressive, and most importantly, you are going to love it. Residential renovation gives you the chance to create a modern, attractive environment in your home.
These top remodeling suggestions can improve the operation of your house, whether you choose to create an open-concept living space, redesign the kitchen and bathroom, or add energy-efficient changes.