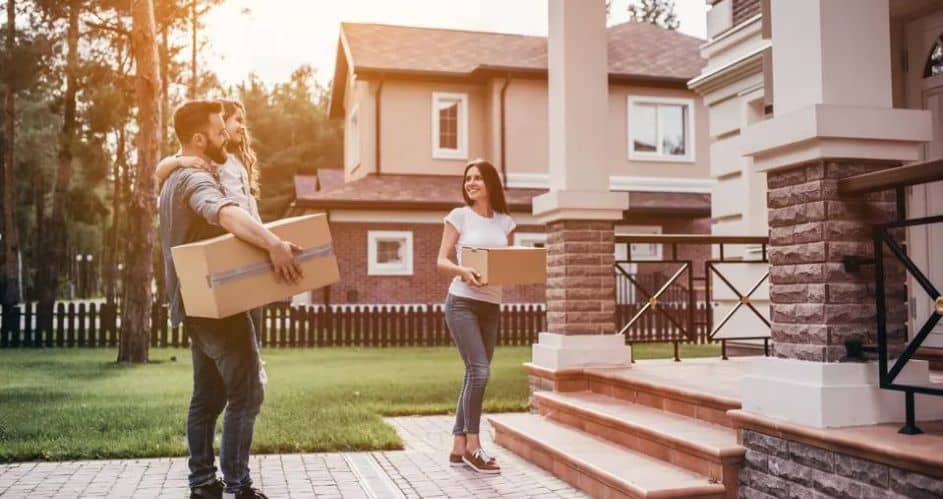 Nothing is more exciting than moving into a new house. It does not matter whether you are getting a new apartment, moving into a bigger home, getting married, or even getting your first job. A checklist of essentials would be best when moving into a new house.
Prior preparation prevents poor performance, as the saying goes. Try to create a checklist of what to do before and after moving out to your new house. These precious steps will prevent you from a lot of stress and, in turn, save you a lot of money.
Essentials To Consider When Moving Into A New Home
Set a moving budget
All the costs associated with moving should be at the back of your hand. They include travel expenses, hiring movers, renting equipment, and packing supplies.
Remember to factor in expenses like new locks and your first grocery visit. If you create a moving budget carefully and responsibly, you can save on some costs and time.
Storage container rental
Renting a storage  container can be more advantageous to you. Storage container rental will help you reduce stress during this already high-pressure moment. It is more affordable, flexible, and has water-proof protection for your items.
Update your address
Updating your mail address before moving will less likely delay any mail. You can do this by informing your providers so that they have enough time to redirect your emails and notices.
Some places to update your address include:
Your bank.
Phone and internet providers.
Magazines and newspaper subscriptions.
Schools (If you have kids).
Family and friends.
Pay your final invoice and disconnect your utilities
With all the excitement of moving out, most people forget this vital step. Always pay your final invoice and disconnect your utilities before moving out. Utility providers might need to gain access to your house to disconnect utilities such as electricity, water, internet, and gas.
Kitchen Essentials
When it is time to unpack your belongings, get everything in the right place. Try to set up your family's bedroom and bathroom, and most importantly, arrange your kitchen. This activity will make it easy for you to eat and shower in the morning before doing any other activity in your new home.
The kitchen is the most important place and the first room that you should prioritize in getting set up. The stress of moving out is usually too much, and there is no better feeling than relaxing and having an irresistible meal with friends and family in your new home. Sure enough, you would like to invite them for house warming.
You can save a lot of money buying your kitchen utensils as a set instead of buying them individually. But depending on your taste, you can mix and match to create your personalized dinner set.
Bedroom
Always focus on the quality when it comes to your bedding. Purchasing quality bedding will ensure you stay comfortable for a very long period.
Since the bedroom is a place to relax, take your time to invest in a quality mattress and mattress cover, and do not forget the bed frame. Do not worry about how you will organize your bedroom. The right furniture will make things easy for you.
Living room
Your living room is the most used place of all the places in your new home. Show your creativity in this room. Some cushion and décor with beautiful and unique furnishing will do. Ensure you and your guests are comfortable and cozy in your living room.
Bathroom
The moment you are done with the bathroom, you will say that you are living in your new home. You are required to get everything in place. They include a shower gel, toothpaste, toothbrush, and, most importantly, an air freshener. Ensure you have all the essentials and place them in the right place.
Cleaning supplies
Cleanliness is next to Godliness. Sure enough, everyone would want to keep themselves clean at all times. Ensure you have all the necessary equipment for cleaning in your everyday life in your new house. Things like dusters, laundry detergent, pot cleaning brushes or scouring pads, floor mop and bucket, and not forgetting brush and dustpan.
Explore your neighborhood
As soon as you have settled and you have time, try to explore your neighbourhood. See how things are done in the area, and look for the nearest shopping center.
If you have kids, look for a school within your neighbourhood and let them meet their new friends. Familiarizing yourself with the area will make you feel more at home and comfortable in your new neighbourhood.