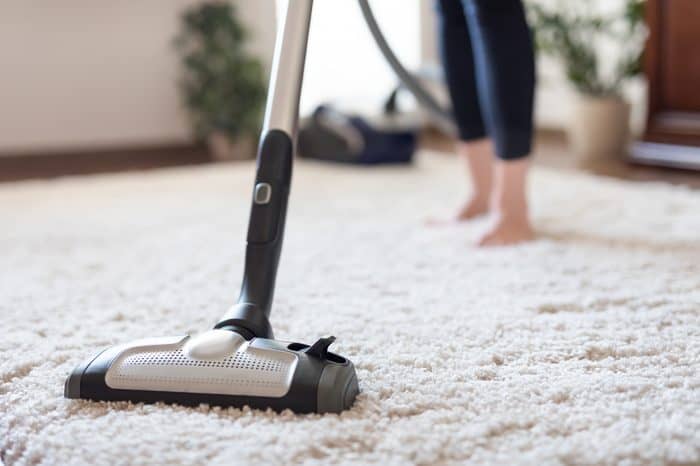 You are home after a long vacation with your loved ones. All you can stress is cleaning your house up. Leaving the house for a long time has made it dusty, even though you had cleaned it well before leaving.
We are here to help! This article has gathered some easy house cleaning tips to make your house perfect!
Tips To Clean Your Home Before Leave At Vacation:
1.Get Your Cleaning Equipment Ready
Before you start your cleaning process, have all your supplies ready. Having a bucket, tode or caddy to store all your cleaning supplies makes the process go much more smoothly.
Looking for cleaning supplies and tools can be frustrating and delay your work. Having everything ready at hand will make your job much easier, effective, and faster.
If you have a big house, it could be quite challenging to clean it yourself. In that case, getting in touch with a cleaning service is a good idea.
2.Do One Task at a Time
Instead of cleaning the bathrooms, then the kitchen, and then the bedrooms, it is far more effective to pick one chore (dusting, mopping, vacuuming) and carry out the same work in every area in the house.
This way you won't feel like you are stuck in a loop of the same cleaning chore over and over again.
3.Clean Your Bedroom
After coming home from a vacation, all you want to do is lay down on your bed and relax. But definitely, a dirty room will not make you feel at ease.
So how can you easily clean up your room fast? Simply change your bed cover and spread out a new, clean one from your cupboard. Also, change the pillow covers and dust out any blankets. Just having a clean bed makes your room look tidy.
Use a vacuum cleaner to clean up corners and also the floor. Since you haven't been home for a long time, your floor will get very dusty.
It's best to mop your floor after vacuuming, but if you are feeling too tired, just vacuuming well will also work.
Take a cotton cloth and wipe any table, countertops, and furniture. Glass cleaner sprays are perfect. Spray and wipe any glass surface to reveal shine!
4.Bathroom Cleaning Doesn't Have to be Hectic
Cleaning your bathroom might be the toughest chore for you. But it doesn't have to be! The main issue with not cleaning your house for some time is dust.
So before you wet the bathroom, you must remove the dust as it can be messy to clean if it gets wet. Simply wipe sinks, faucets, mirrors, and shelves with a cloth first.
After removing the dust, use the cleaner spray and wipe the surfaces to make them perfectly clean.
Let the water flow all over your bathroom floor. Use a floor wiper to wipe the water towards the drain. Unclog the drain if it's filled with hair or debris.
5.Kitchen Clutters
Keeping your kitchen clean is undoubtedly a challenge. Besides vacuuming and wiping the kitchen, you must also clean your oven and cabinets. Prepare a DIY solution of 1/2 cup baking soda,1/3 cup water, and 1/3 cup white vinegar, then pour it into a spray bottle.
As soon as the oven has cooled down, take out the grate and spray the interior with the solution, being careful not to get any on the heating elements.
Turn out the lights and just go to sleep. The solution will do its thing in 12 hours. The first thing you should do when you wake up is to wash the oven with soapy water and a soft cloth.
You can also use a vacuum to clean the inside of your kitchen cabinets. Use the vacuum's brush attachment to pick up crumbs quickly and easily instead of wasting time with a cloth. Even the food in your cupboard will shine when you use this method.
6. Don't Forget to Disinfect
Since you are cleaning your house after a long time, germs may have accumulated on surfaces. Wipe clean all of the hard surfaces in your home, from the worktops and appliances to the cupboards and doorknobs, the light switches, the TV remotes, and the phones.
Such surfaces should be disinfected, especially those that could transfer germs to people's hands or faces. Combine a quarter to 1 cup of water with 1/2 cup of apple cider or white vinegar to create a safe disinfectant solution if you don't have a disinfectant spray at home.
7.Make Cleaning a Group Activity
One of the quickest ways to clean a house is to have everyone pitch in. Set aside time to get together with the family and divide the work.
Housework might be more enjoyable if done in a group. Remember to inspect any home maintenance issues, such as a leaky sink, that could lead to costly repairs of walls and floors.
Conclusion
Cleaning might be tedious, but moving around a clean and tidy house is extremely relaxing. If you have come home from a vacation and had your house uncleaned throughout your vacation, you will most likely need to dust a lot.
But cleaning your house does not always have to be too hard. Follow our easy house cleaning tips to clean your house effectively, fast, and with little labor so you can comfortably relax after your long vacation.