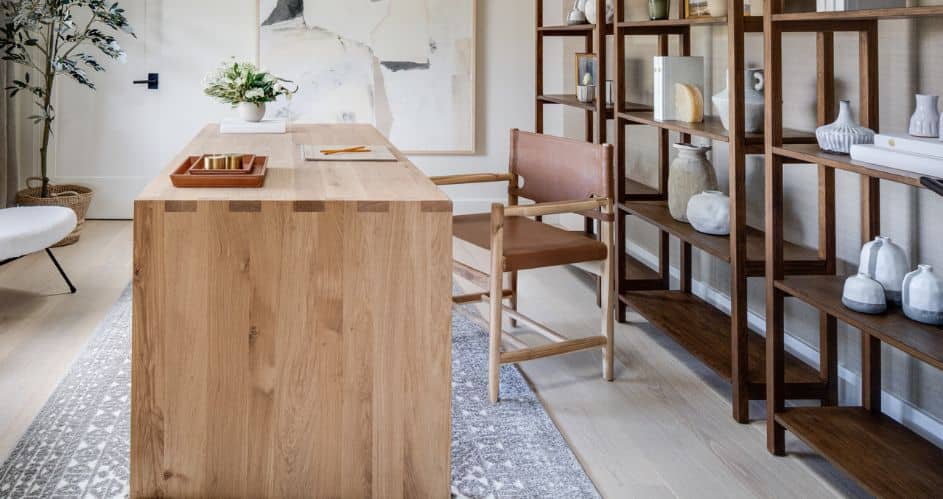 The COVID-19 pandemic has shifted the way we work, with many companies opting for a hybrid work model and others choosing to go fully remote. With this change, many people have had to adapt their homes to serve as their office space.
When setting up a home office, you're bound to face several challenges. However, as long as you have the right mindset and can put in a bit of effort, you can easily set up the perfect home office space.
In this article, we'll take you through a few must-have qualities in your home office space that will make the overall work-from-home experience more genuine.
Comfort
One of the most important qualities of a perfect home office space is comfort. Working from home can be challenging, especially if you don't have a comfortable workspace.
A comfortable workspace means that you have the right furniture and equipment to help you work efficiently without straining your back, neck, or eyes.
Investing in a comfortable chair is crucial for any home office space. This chair should be able to provide you with proper lumbar support, be adjustable in height, and also have a comfortable seat.
By ensuring all this, you don't have to worry about having back pain or posture problems. Apart from a good chair, a good desk is just as essential. It should have the right height that will help you avoid slouching or straining your back.
You might even opt for one of those modern height-adjustable desks. Make sure it has sufficient space to accommodate your computer, paperwork, and office supplies.
Lastly, the lighting in your home office space should also be considered. A well-lit workspace can help prevent eye strain and headaches.
Natural light is best, but if that is not an option, invest in a good desk lamp that can provide adequate lighting. You might even set up fairy lights or color-changing LED lamps for a more aesthetic feel.
Privacy
Privacy is another essential quality of a perfect home office space. It's important to have a workspace that is separate from the rest of your home, especially if you have family members or roommates who may cause distractions.
Having a separate room or dedicated workspace can help minimize distractions and increase productivity.
If you don't have a separate room to use as your home office space, consider using a divider or screen to create a partitioned workspace. This can help create a sense of privacy and reduce distractions. For added privacy, consider a home addition.
If you don't know how to plan a home addition, there are many online resources you can check out to help you understand how much space you need for the office.
How the design process should be, what building codes you must know about, what might be the hidden costs for this construction project, and so on.
According to insights provided by Q&R Construction Services, garage and loft conversions are often great for home offices.
However, if you want to avoid setting up the office within the existing living space, don't hesitate to opt for the house extension or room addition project.
Organization
An organized workspace is essential for any home office space. Start by making sure that you have a system in place to keep all your paperwork, office supplies, and equipment organized. Not only will it help you stay focused, but it can also help minimize distractions.
Invest in storage solutions. Buy a filing cabinet or install a few shelves. If you don't have room for these, just bring in a desk organizer that can help keep your workspace free from clutters.
Additionally, labeling and categorizing your supplies and paperwork can also help you stay organized.
Technology
In today's world, technology is a crucial component of any home office space. A reliable computer, printer, and internet connection are essential for most remote jobs. It's important to invest in high-quality technology that can help you work efficiently.
Consider purchasing a computer with enough processing power to handle your workload, a printer that can handle your printing needs, and a reliable internet connection.
Additionally, investing in a good webcam and microphone can help you communicate with colleagues or clients effectively.
Inspiration
Lastly, a perfect home office space should be inspiring. Working from home can be isolating, and having a workspace that inspires you can help boost your mood and productivity.
Surrounding yourself with items that motivate and inspire you, such as artwork, plants, or photographs, can help create a positive and productive environment.
You might also consider adding items that bring you joy and help create a sense of calm, such as scented candles or a comfortable rug.
These qualities are vital in making sure that you have the perfect workspace setup at your home for your home office. Ensuring them will help you achieve that professional as well as comfortable vibe you've always wanted from your workspace.