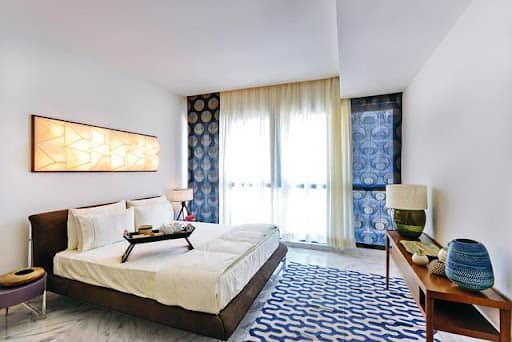 When shopping for a new carpet, it can be tempting to just choose the first one that catches your eye. However, with so many different types, styles, and colors available, it's important to take some time to select the perfect carpet for your home.
To help you make the best decision, we are here with the eight tips for choosing the perfect carpet.
Moreover, you must always consider the price of the carpet as per your budget so, to make your worries lesser, we have got the Noon discount code offering awesome deals for you. Let us now dive into our tips.
Home Carpet Buying Guide: 8 Tips
If you're shopping for carpet, there are a few things you'll want to keep in mind in order to choose the perfect one for your home. Read on to learn more.
1. Decide the Purpose of the Carpet
Before you start shopping for a new carpet, it's important to decide what its purpose will be. Are you looking for a floor covering for a high-traffic area such as a living room or hallway?
Or do you need something more decorative for a bedroom or formal dining room? Once you know how you'll be using the carpet, it will be easier to narrow down your options.
2. Consider the Size and Shape of your Room
The size and shape of your room will also play a role in selecting the perfect carpet. For example, if you have a large room, you'll want to choose a carpet that is big enough to fill the space without looking too small or lost in the room.
On the other hand, if you have a small room, you may want to select a carpet with a smaller pattern or design to make the space appear larger.
3. Choose a Color and Pattern that Complements your Décor
When choosing a new carpet, it's important to select a color and pattern that will complement your existing décor. If you have a modern home, you may want to choose a carpet with a more contemporary pattern.
For a traditional home, a classic solid-color carpet may be the best option. And if you have children or pets, it's also important to consider stains when selecting a carpet color – darker colors will help hide any dirt or spills.
4. Consider the Pile Height and Density of the Carpet
Pile height is the measurement of how high the individual strands of yarn are from the backing of the carpet. Carpets with shorter piles (less than ½ inch) are best for high-traffic areas as they are more durable and easier to clean.
Carpets with longer piles (more than ½ inch) are best for low-traffic areas or rooms where you want a more luxurious feel.
5. Select a Fiber that is Durable and Easy to Clean
When it comes to carpet fibre, there are two main types – natural and synthetic. Natural fibres such as wool are often more expensive, but they are also more durable and easier to clean.
Synthetic fibres such as polyester or nylon are usually less expensive but they can be more difficult to clean and may not be as durable
6. Determine the Right Level of Stain Protection for your Needs
If you have children or pets, it's important to choose a carpet that has a good level of stain protection.
Carpets with built-in stain protection are available, but they may be more expensive. You can also buy carpet protector sprays to help increase the level of protection.
7. Consider the Installation Method when Choosing a Carpet
Carpets can be installed in two different ways – glued down or floated. Glued-down carpets are attached directly to the subfloor with an adhesive, while floated carpets are not attached to the subfloor and can be removed more easily if necessary.
When choosing an installation method, it's important to consider the type of subfloor you have as well as your budget and DIY skills.
8. Get Professional Help to Select the Perfect Carpet
If you need help selecting the perfect carpet for your home, it's a good idea to consult with a professional. Carpet dealers and flooring contractors can offer helpful advice and guidance to ensure you select the best option for your needs.
Follow these tips and you're sure to find the perfect carpet for your home. Lastly, you must not forget our Noon voucher code that will assist you in getting affordable deals online.
The Bottom line
Congratulations on your new home! Now it's time to select the perfect carpet for your family and friends to enjoy for years to come. We hope our tips have helped you narrow down your choices and that you are now ready to make a purchase.
If not, please feel free to reach out to us for more assistance. Remember, use coupon code "NOON" at checkout for an additional 10% off your order.