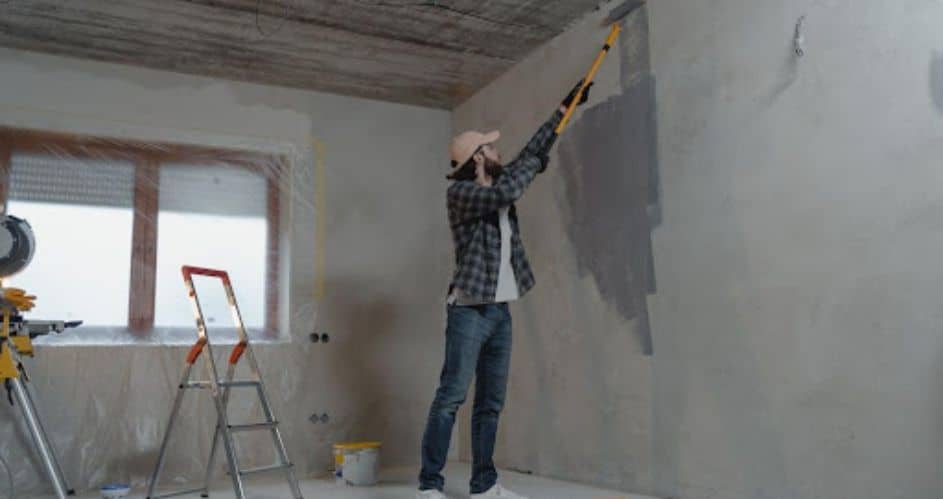 Home renovation is an excellent opportunity to give your living space a new look, add functionality, and increase your property's value.
However, the process could be overwhelming. When undertaking a home renovation project, many people do not know where to start or how to go about it.
If you also faced the same dilemma, read on to learn more about making your home renovation journey smoother and less stressful:
How to Make your Home Renovation Journey Successful
1.Stay Active
When you embark on a renovation project, don't just sit back and let the contractors do their thing. Stay active and engaged in the process. Think of yourself as the captain of a ship, guiding it toward its destination.
One way to stay involved is to regularly check in with the contractors to ensure everything goes according to the plan.
You may also consider creating a project management board or chart to keep track of progress. By staying involved in your renovation project, you will ensure a successful outcome and feel a sense of accomplishment and pride in the finished product.
2.Find A Storage Solution
Paying attention to the logistics of storage is crucial during a home renovation project, as it will probably require you to find a place to store furniture, décor, and other belongings. But where do you store all these?
If you have a large basement or spare bedroom, you may be able to use those areas for storage. However, renting self storage space might be a wise investment if you do not have that luxury.
It will provide a safe, secure place to store your belongings during renovation.
When considering storage options, consider the size and quantity of items you need to store. A small storage unit may suffice if you only store a few things. On the other hand, if you are storing bulky items in substantial quantity, you will have to rent a larger unit.
3.Hire A Reliable Contractor
Among all the factors that contribute to the success of a home renovation project, finding a reliable contractor is perhaps the most critical.
A good contractor will deliver high-quality workmanship that meets or even exceeds your expectations. They have the necessary skills, knowledge, and experience to complete the project to industry standards and regulations.
Wondering how to get hooked up with a top-notch contractor?
Here are a few tips:
Ask for referrals:
One of the best ways to find a reliable contractor is by asking for referrals from family, friends, or neighbors who have recently completed a renovation project.
Check for licenses and insurance:
Ensure the contractor has a valid license to operate in your state and carries the necessary documentation.
Check references and reviews:
Always ask for references from the contractor and follow up with them to gauge their experience. Additionally, check online reviews on third-party online review platforms to see what other customers have to say about the contractor.
Get multiple bids:
As a rule of thumb, obtain bids from at least three contractors. Once done, compare their prices, services, and timelines to make an informed decision.
4.Set Realistic Timelines
A timeline is a roadmap that outlines the various stages of the project and sets deadlines for each step. One of the main reasons behind setting realistic timelines is that it helps you to manage expectations.
We all know that renovation projects can be exciting. But, at the same time, they may also be stressful and overwhelming.
By creating a realistic timeline, you can manage your expectations and those of your contractor and ensure everyone is on the same page. It will minimize stress and frustration and make the renovation process more enjoyable.
For example, if you are planning a bathroom renovation and know it typically takes six weeks to complete, set a realistic timeline of eight weeks.
It will enable you to manage your expectations, and if the project is completed before the deadline, consider it a bonus.
5.Establish A Temporary Kitchen
Depending on the scope of the renovation project, you might not have access to your kitchen. This means you may rely on takeout and fast food, which can affect your health and wallet.
Additionally, it can create a sense of chaos and disorder, making it difficult to maintain a sense of normalcy during an already stressful time. That is where a temporary kitchen rolls into action.
Having a makeshift kitchen allows you to prepare your meals and keep your family nourished and energized. Moreover, it provides a much-needed sense of stability and control amidst the upheaval of a renovation.
Do not assume setting up a temporary kitchen is a tough nut to crack. First, you need to scout for a suitable location. Ideally, it should be an isolated area from the construction zone. You can consult your contractor for suggestions on the best spot to set up your temporary kitchen.
Next, consider the appliances you will require. A refrigerator, microwave, hot plate, and toaster oven are some basic electronics you should have on hand.
Before plugging them in, check with your electrician to avoid electrical hazards. Kitchens established in carpeted areas should have plastic sheets laid over them to prevent stains and spills.
6.Be Flexible
Home renovations could be unpredictable. From material shortages to scheduling conflicts, plenty of things can throw a wrench in your plans. Therefore, you should remain flexible and open-minded throughout the renovation process.
Instead of getting frustrated and stressed out, view these challenges as opportunities to learn and grow.
However, you can cut down on unexpected challenges with the help of a solid backup plan. This could include having extra materials on hand or budgeting for unforeseen expenses. By planning and being proactive, you will be better equipped to handle whatever comes your way.
Conclusion
Many homeowners dive into home renovation projects without proper planning and regret their decision when things go wrong.
Without a clear plan, the renovation process can be fraught with setbacks and unexpected blunders. You must approach your renovation project carefully to avoid such issues.
By following this comprehensive guide, you can save yourself a lot of headaches.