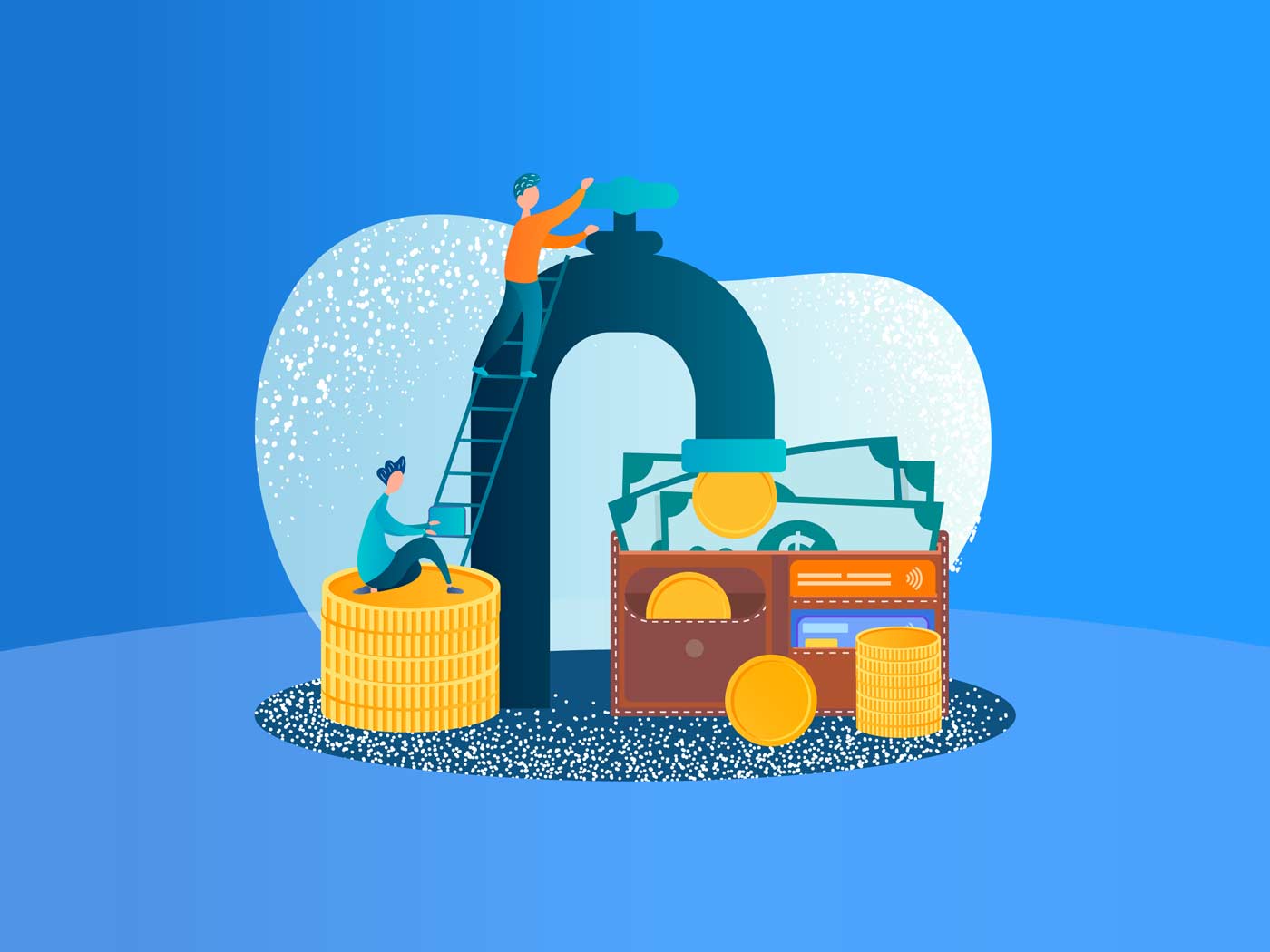 Plumber marketing ideas, strategy and having a plan goes beyond posting social media ads and doing SEO. As a small business, you have to employ strategies for plumbing contractor marketing both online and offline.
In this article, we will share with you a variety of plumber marketing ideas and tips.
They will help you polish and perfect your plumber marketing strategies. Crafting the perfect marketing plan is key to generating more leads and growing your plumbing company quickly.
This article contains plumber marketing tips and tricks that will help you answer the following questions:
1. How to get more plumbing customers?
2. What are the best marketing strategies for a start-up plumbing company?
3. How do I do plumbing internet marketing?
4. What marketing channels are the best to drive lead generation and growth for a plumbing company?
5. How do I promote my plumbing business across social media?
6. What is the best social media platform to advertise a plumbing business?
7. How much budget should I allocate to my plumbing marketing strategy?
8. How to market a plumbing company offline aside from internet marketing or digital marketing?
9. Is SEO the most important marketing strategy for plumbing contractors?
Here Are The Top 7 Plumbing Marketing Tips And Strategies To Use In 2019.
1. Create a Plumbing Company Brand Strategy
A brand strategy guides all of your marketing efforts – from brochures that you will distribute physically to your social media ads. You have to decide in this part of the project how much funds you are allocating to different marketing channels.
You also have to make important decisions about the image that your company will maintain. Plumbing companies need to make sure that they are well-known in their community to generate leads locally.
2. Make a Professional Brand Image For Marketing
Your brand image includes:

Colors

that you are using in ads published online and offline.
The tone of voice that you are using to address your customers.
The motto that you are putting forward.
Your company name and logo.
The fonts you are using in your ads.
All of these things have to be consistent across brochures, posters, and online ads and banners as well. That is a must for a plumbing company to make a lasting impression in the minds of potential or existing customers.
3. Publish Plumbing Marketing Brochures and Posters
Brochures distributed and posters displayed across your locality will play a major role in distinguishing you from competitors. People might ignore online ads, but they will certainly pay attention to content that surrounds them physically.
It helps plumbing companies create awareness about their services locally. You should make sure to include your plumbing business contact details, especially a phone number, in all your ads. That will generate plumbing leads very quickly for you.
Don't want to break your brain learning 'Top Level' Stealth Plumbing Marketing?…
…And risk getting mediocre results and lose sales?
Hire a Plumber marketing expert who will make you more money than it costs you. A highly specialized Plumbing SEO marketing service like Skyrocket Results SEO can you a lot of time and make you a lot of money.
Use a Plumber advertising, marketing and internet sales expert to blast your company to the next level of success and profit. Avoid trying to reinvent the wheel, losing months and even years learning ad writing and targeted marketing.
4. Invest in Influencer Marketing For Plumbing
Influencer marketing for plumbers is one of your best shots at receiving some recognition locally. Social media influencers and public figures associated with a brand can increase the impact it has on its audience.
You can broadcast ads across local TV channels with popular celebrities or social media influencers in them. Running TV ads has an effect even if you cannot afford to hire an influencer.
5. Invest in Word-of-Mouth Plumber Marketing
Word-of-mouth plumber marketing is all about creating a buzz in the local community about your business. Offering something special on a special event like Halloween or Christmas can help you stand out from competitors.
As a plumbing company, you need people in the locality to talk about you to their friends and family. The best way to do that is to offer deals and discounts associated with important community events.
Black Friday deals and discounts are another great way to draw attention to your company. They also give you a way to create new, fresh content for your brochures and ads.
As a startup, you don't need a big budget to post video ads across YouTube, etc. You can start with billboards and posters in your locality that will cost much less to create and publish. But still, if you want to create video ads like a cool intro for your YouTube channel, then, you can use a free YouTube intro maker for your plumbing business.
People are much more likely to remember you if they see your ad every day – it becomes a part of their routine.
6. Allocate A Small budget To Paid SMM
Social media marketing for plumbing is always a very important part of a plumbing marketing plan. You will have to make sure that people across your city can see your ads through targeted social media marketing.
Make sure to pinpoint the social media platforms most commonly used by people in your area. For example, populations in some countries frequent Facebook while others are aggregated more across Instagram.
You have to make sure that you know what platform prospective customers are focused on. One way to do that is by finding out what platforms your competitors are posting on.
Boosting your plumber marketing with social media ads is important, but even a small marketing budget will get you plenty of engagement.
If you are running a plumbing startup, you don't need to have a big budget dedicated to social media marketing. The budget can be very small, but the content has to be high-quality.
7. Invest In Plumbing Content Marketing
Plumber content marketing covers both SEO and social media marketing – the two most effective digital marketing techniques for plumbing contractors.
Creating a small blog as a part of your business website is a great way to increase visitor engagement and retention. You can include calls to action across your blogs that lead people to buy your services.
A great way to bring organic traffic to your website is by publishing informative content or blogs on your website. Sharing simple hacks and tricks with people is the best way to draw attention to your company.
It also makes sure that your customers trust you and consider you knowledgeable about the subject.  Here again, plumbing startups can take inspiration from their competition.
Make sure that you are providing information that they are – perhaps in a more effective way. That will make your web pages rank higher and bring more traffic to your website.
Author Bio:
Mark Buckingham grew up in a Plumbing and HVAC family business. Mark has over 21 years of professional internet marketing and SEO experience (in results).
He's a leading expert in helping Plumbing, HVAC and Electrical business get to the top of Google, boost leads, get more customers and grow their company.
As the founder of Skyrocket Results SEO, he's on a mission to help HVAC contractors, Plumbers and Electricians avert internet marketing mistakes, avoid wasted marketing dollars, increase profits and build wealth.
His free Plumbing, HVAC and electrical company marketing blog is: www.SkyrocketResultsseo.com/blog