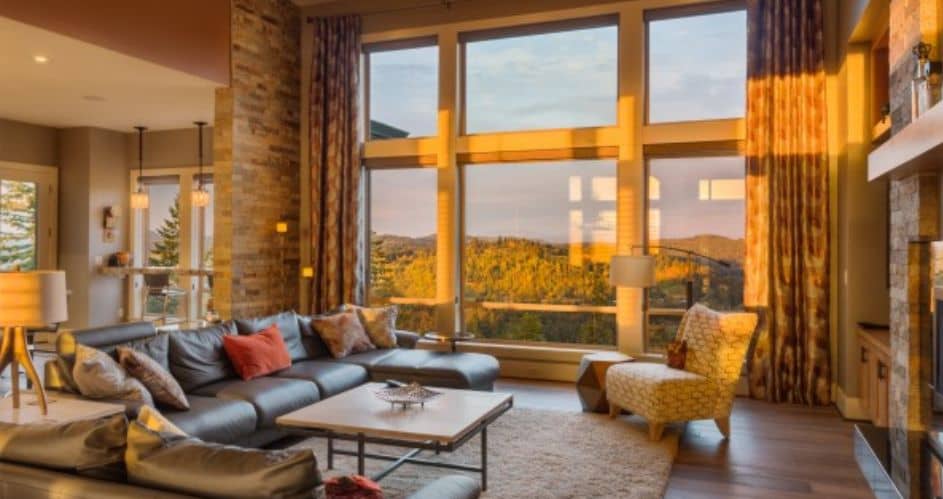 Your living space is your refuge, the perfect place to kick back and relax after a hectic day. Nevertheless, as time passes, you should revitalize and enhance your home.
If you're looking for ways to renew its style, increase its worth or heighten its practicality, countless projects are designed specifically for that purpose! This article will provide five tips on upgrading and improving your home.
Whether you're giving your walls a new lick of paint or increasing the quality of your TV reception, these tips will help you craft a stylish, cosy, and practical abode.
Proven Ways to Improve the Value of Your Home
Add a Fresh Coat of Paint
Revitalize your home with a new coat of paint! With this simple upgrade idea, get creative and show off your style with a beautiful colour palette today! Consider opting for neutral shades such as beige, grey or white to create an inviting and timeless look.
Or, if you want to liven up the room instantly, pick bright hues like red, blue or green. Whatever shade you choose – make sure it's high-quality paint that will remain vibrant for years.
Upgrade Your Lighting
Illumination is the foundation of any abode, and upgrading your lighting can bring an immediate transformation to the atmosphere of your space.
Installing dimmers allow you to customize brightness levels while adding new fixtures will support a more contemporary aesthetic.
To further enhance the ambience, consider chandeliers, pendant lights or recessed lighting for beautiful illumination that brings out each room's unique character! LED bulbs are not only energy-conscious but cost-effective too.
Improve Your Home's Security
Keeping your family and home safe is of utmost importance, with installing a security system being one of the most effective methods to ward off intruders.
You have numerous options, such as alarms, cameras and smart locks – giving you not only peace of mind but also potentially lowering your homeowner's insurance premiums.
Create an Outdoor Oasis
Spending time outdoors can do wonders for your mental and physical well-being. Design a tranquil outdoor living space so that you can relax after work or enjoy entertaining guests.
Add an inviting patio, deck, or both to provide comfortable seating areas surrounded by lush greenery from garden plants with vibrant colours and fragrance-filled flowers.
Investing in a fire pit also helps create a cosy ambience perfect for quick gatherings any night of the week!
Improve Your TV Reception
Experiencing a poor TV signal is an aggravating experience, particularly when you look forward to watching your favourite shows.
Fortunately for Hockley locals, contacting the TV aerial company can help solve this issue! These experts offer comprehensive TV Aerial Installation in Hockley services that guarantee quality signal reception and uninterrupted viewing experiences.
They will assess your location and desired channels before recommending the best type of aerial to install to meet your needs.
Conclusion
Revitalizing your home can make it a more pleasant and refreshing living place. Utilizing the tips in this piece could refresh its look and increase its value and useability.
As always, ensure that safety is at the forefront of any improvements made around the house; if necessary, don't be afraid to seek professional help.