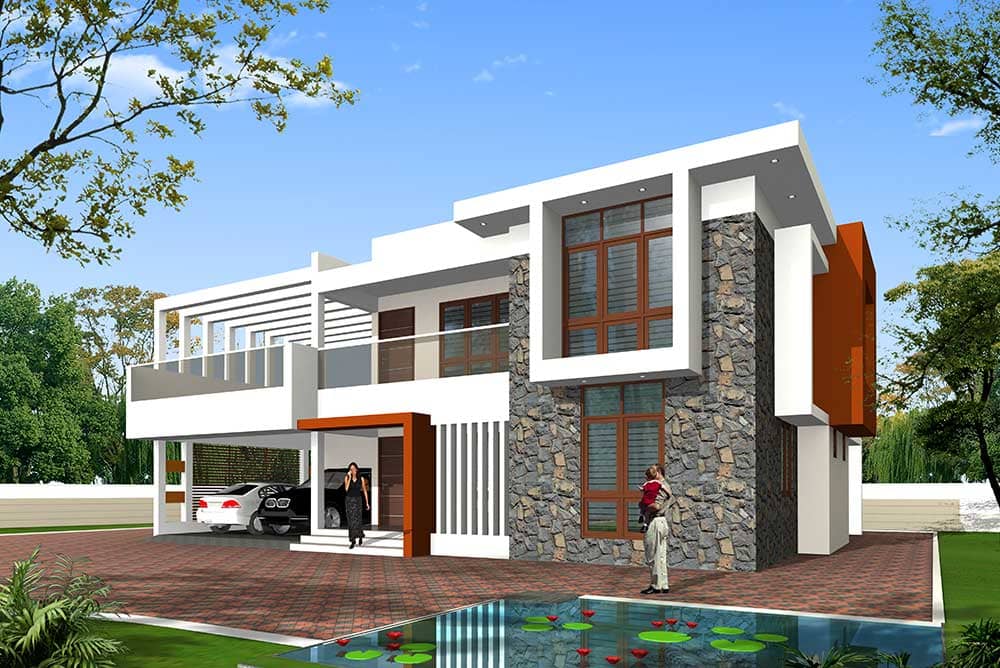 Maintaining a clean home requires frequent work like vacuuming and mopping. This will help keep your home and family healthy by removing potential illness-causing airborne pollutants.
And while the inside of your home is relatively simple to care for, you shouldn't neglect its outside. After all, this section of your home is constantly subjected to the weather.
It can be damaged by the intrusion of water, the collection of dirt and dust, exposure to sunlight, etc. Thus, it's in your best advantage to use efficient and preventative maintenance to avoid severe and expensive repairs.
In addition, it can increase your home's resale value and appeal to potential buyers. And thus, here are some guidelines you may follow to preserve your home's façade and prevent costly restoration headaches:
Ways To Prevent The Costly Restoration In Home
1.Power Wash Your Siding
Maintaining your home's siding by cleaning it at least once every six months is recommended, regardless of the material. If there was a recent storm or wind, you should check it out immediately to see if any problems might worsen and lead to expensive repairs.
Give it a thorough cleaning as soon as you see dirt or mildew on the siding. This is especially important since cleaning up filth and decay on your home's surfaces will be more difficult the longer you wait.
Thus, it might lessen the aesthetic value of your home.  Maintaining your siding may be done using a power washer. This is particularly applicable to vinyl sidings.
Give them a thorough cleaning and check for cracks or loose boards twice a year. If you don't have access to a pressure washer, you can always hire a pressure washing company like Lance Pro Wash.
However, if have wood siding, you may need to paint it and apply more sealant to prevent moisture, rot, and decay.
2.Clean Out Gutters
It is more susceptible to damage if your home has an asphalt shingle roof. Inspecting the roof, especially after a storm, ensure the shingles are correctly aligned and in excellent shape.
If a shingle on your roof is blowing about, you should either fix it yourself or have a professional roofer do it. Luckily, looking for a gutter cleaning Cullman service is always an option if you happen to be in the area.
Remember that the longer you can put off getting a new roof by taking good care of it, the more money you'll save in the long run.
In addition, debris like leaves, petals, dust, and grime can build up in your gutters over time. Thus, it'd help if you cleaned it regularly to ensure that water flows away from the foundation of your house. If not, it may cause serious leaks, and mold may begin to grow.
3.Repair And Clean Your Deck
The deck is the perfect spot to have get-togethers with family and friends. It's where you can hang out and do stuff like a barbeque party.
However, this also leaves it vulnerable to damage like fractures and loose boards.
It's also exposed to weather, dirt, and other particles found in the environment. If your deck is composed of wood, it might rot and become unsafe.
You should make sure your deck stays in good shape by checking for any signs of wear and identifying any minor repairs that may be necessary.
Some examples of these maintenance tasks include painting, installing a waterproof coating, or replacing a board. Such measures will help protect it from the weather and add years to its expected lifespan.
In addition, sweep it frequently with a stiff brush to eliminate large debris. Also, it'd help if you mopped it once a month to get rid of ground-in dirt and any spills. And if you care about how your deck looks, give it a good power washing once a year.
4.Check Your Door And Windows
Your windows and doors are constantly subjected to the elements, including dust and rain. Always keep an eye out for framing issues like dents and splits. That way, you can keep the outside air out and the inside air clean.
Check the hinges regularly if you want to prevent further damage to your doors and windows. Termites and burglars will quickly enter your home if you don't remedy it immediately.
In addition, touch up any areas where paint is chipping on your door frames or windows as soon as you see them. It can protect the timber from harm. The aesthetic value of your home may also increase.
Conclusion
Regarding the outside of your home, it's easy to lose track of routine upkeep. Remember, though, that this is just as crucial as regular housekeeping. Following the advice above, you can spot little faults before they balloon into primary headaches and costly repairs.