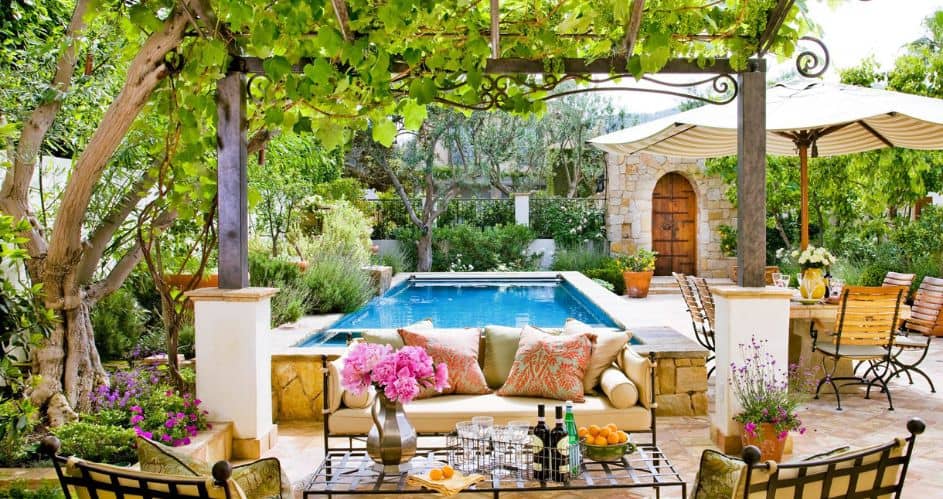 If you want to upgrade your outdoor living space and make it the perfect place for family gatherings, reading a book, or simply enjoying the great outdoors, this style guide is for you.
In this article, we'll explore some simple and affordable ways to enhance your outdoor living space, from using waterproof & windproof outdoor porch curtains to enhancing your lighting and more. Read on to learn our tips for a stylish & creative upgrade.
Ways to Update Your Outdoor Living Space
Waterproof & Windproof Outdoor Porch Curtains
One of the best ways to transform your porch or patio is to install waterproof & windproof outdoor porch curtains. These curtains can provide a range of benefits, protecting you from harsh weather conditions and creating a cozy and private atmosphere for relaxing and unwinding.
Whether you're looking to host an outdoor dinner party or simply enjoy a cup of coffee in peace, installing waterproof & windproof outdoor curtains is a great way to add value and functionality to your outdoor living area.
These curtains allow you to relax, entertain, and spend time with loved ones in comfort and style. Plus, they're easy to install and customize to fit your needs. So we encourage you to start your upgrade with waterproof & windproof outdoor porch curtains.
Enhance Your Lighting
Enhancing your lighting is also crucial in upgrading your outdoor living space. Adding lighting can create a warm and inviting atmosphere, making your space more enjoyable and welcoming.
String lights are a popular option for outdoor living spaces as they're easy to install and provide a soft and cozy ambiance. Alternatively, you can opt for solar-powered lights or outdoor lanterns for a more rustic and natural look.
Add A Fence
Adding sturdy fence panels is another great way to upgrade your outdoor living space. Not only does it create a sense of privacy and security, but it can also add style to your space.
You can choose from various materials, including wood, vinyl, metal, and different styles, to match your home's aesthetic. Fences will help you to create a safe and calming environment where you can relax and enjoy the outdoors in peace.
Outdoor Furniture
Outdoor furniture is also an essential aspect of upgrading your outdoor living space. Choosing the right furniture can make or break your outdoor experience.
Many options are available if you're looking for comfortable seating, dining tables, chairs, or lounge chairs. Opt for furniture that's both durable and stylish and that complements your outdoor space perfectly.
Plants and Greenery
Plants and greenery are another fantastic way to upgrade your outdoor living space. Adding some plants and flowers can help to create a natural and peaceful atmosphere while also purifying the air and providing shade.
Consider the amount of sunlight your space gets and choose plants accordingly. If you have limited space, consider hanging plants or vertical gardens to add some greenery without taking up too much space.
Add Your Personal Touch
Finally, don't forget to add some personal touches to make your outdoor living space truly unique. From artwork and sculptures to outdoor rugs and pillows, these small elements will help to add character and personality to your space.
You can even add an outdoor fireplace or fire pit for warmth and coziness during the cooler months.
Create an Inviting Outdoor Living Space: Wrap Up
In conclusion, upgrading your outdoor living space doesn't have to be a daunting task. Following these simple tips and tricks, you can create an inviting and comfortable space perfect for relaxation, entertaining, and spending time with loved ones.
So why not get started today and give your outdoor living space the upgrade it deserves? Thank you for reading; we hope this information was helpful.