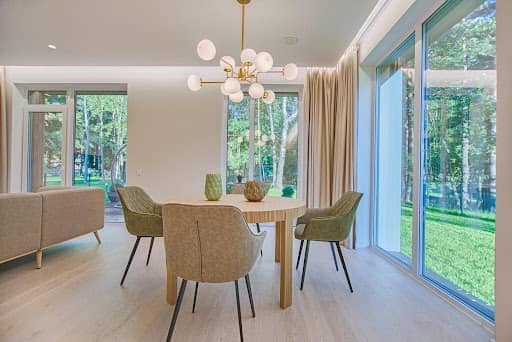 The cost of installing engineered hardwood floors may seem out of reach for most homeowners. This article will discuss how to select the right one for your needs, as well as its durability and stability.
It will also discuss the options available and how to install it. After reading this article, you will be well-equipped to choose the perfect flooring for your home.
Things You Need To Know About Engineered Hardwood
Cost
There are several factors to consider when comparing the price of solid and engineered hardwood flooring. The thickness of the veneer and the plank as a whole will determine the overall price of the flooring.
A thicker veneer is generally more expensive, but a cheaper engineered floor will be just as durable. A square foot cost of engineered hardwood flooring will typically range from $3.03 to $9.11 depending on its quality and design.
One of the biggest factors in the overall cost of wood flooring is the type of wood that will be used. Engineered hardwood is often less expensive than solid hardwood, but the cost can be quite high if you choose exotic hardwood varieties.
You can expect to pay anywhere from $3 to $14 per square foot for engineered hardwood, while solid hardwood will likely cost $8 to $15 per square foot. The price of engineered hardwood varies by plank thickness and wood species.
But what is engineered hardwood and how does it differ from standard hardwood? The answer is that it is a cheaper solution that is just as durable and attractive.
Unlike solid material, engineered wood will require minimal maintenance, such as vacuuming, sweeping, and damp-mopping. Be sure not to use water, though, because it is susceptible to warping.
Another major advantage of engineered material is its versatility. You can install it anywhere laminate is used. And it is more durable than solid wood, and it can be installed almost anywhere. This flexibility makes this solution more versatile than solid wood and can be used anywhere you would install laminate.
However, solid hardwood has a much longer lifespan, and with proper care, it can easily last for 100 years. In addition, the cost of engineered products is significantly lower than solid ones.
The cost of manufactured hardwood varies depending on the type of installation you choose. If you are looking for a DIY option, you can buy the materials yourself and install them yourself.
Depending on the level of experience and the skill of the person doing the installation, the cost will be between $3 and $8 per square foot.
While manufactured hardwood flooring is waterproof, it is not recommended for bathrooms and wet areas.
You should check your local building codes and compare prices to find out the best option. Click here for an example of local building codes. You will need to seek out ones for your state and county.
Stability
The moisture stability of manufactured material is better than solid material, which makes it ideal for installations over radiant heat sources and in humid environments.
Because it is installed over a ply-by-ply core, manufactured hardwood won't twist or swell under these conditions. Glue-down or nail-down installation is the most common method of installing it.
When it comes to stability, there are a few different factors to consider. First, dimensional stability shows how well the wood will hold up to environmental changes. Under certain conditions, wood will expand and contract, and this will affect the appearance of the floor.
By contrast, manufactured products will resist these changes because the pieces are made of multiple layers. This makes it a safer choice for rooms that experience humidity or are in very humid climates.
Options
If you want a quality floor that looks like real wood but is easy to maintain, consider a manufactured solution. This type of wood has a thick surface layer that resists scratching and is easy to clean.
Its durability and low maintenance makes it an excellent choice for high traffic areas. Choose a product that is designed for both indoor and outdoor use, or consider manufactured products for a high-traffic room.
If you're concerned about VOC emissions, you can choose an engineered product finish that contains no or low VOCs. Many oil-based polyurethane finishes contain VOCs, which are harmful to human health. Click the link: https://www.epa.gov/indoor-air-quality-iaq/what-are-volatile-organic-compounds-vocs for more information about VOCs.
A natural oil finish is an excellent option, but is less durable than water-based polyurethane and requires more maintenance. Regardless of the type of finish you choose, make sure you're choosing one that won't release toxic fumes.
Choosing a quality finish is important if you want to keep your engineered floors looking like new for a long time. A high-quality, durable finish will last anywhere from 30 to 100 years, but you may need to refinish it every few years.
However, if you choose to get engineered material, make sure you read the manufacturer's instructions carefully. Then you can choose the best flooring for your needs and budget.