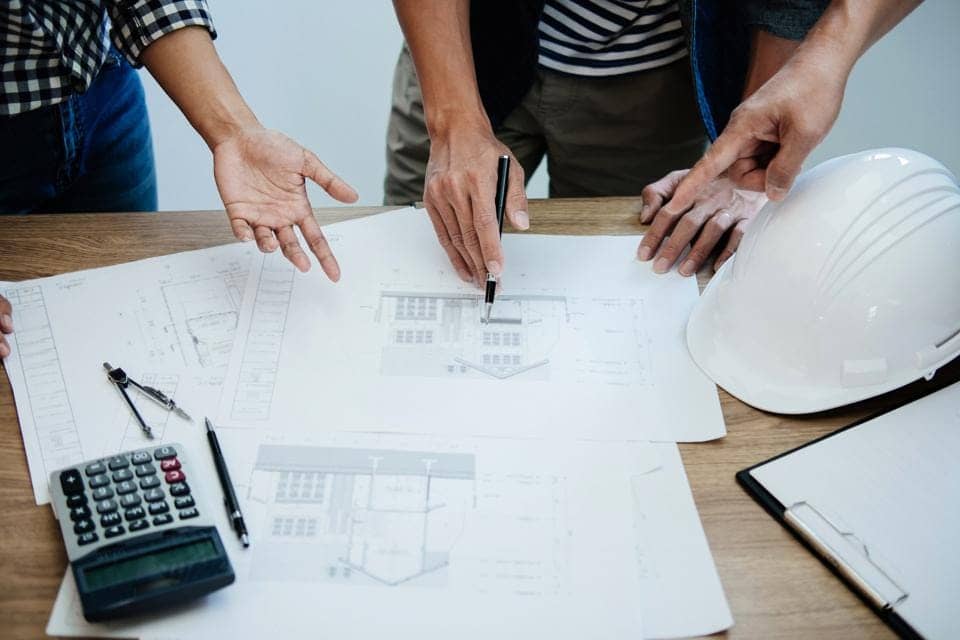 When planning a new construction project for your home or business, knowing what contractor you will be working with is just as important as knowing what you want the final product to look like.
With this in mind, there is no better way to know your contractor than by asking the following five questions.
5 question To Ask Before Hiring A Contractor For home
1. Do You Treat Your Bid as an Estimate, or Is It a Fixed Price?
While some contractors charge a fixed price, others treat their bids as an estimate. Bids treated as estimates are likely to shoot up higher once the project is over. For this reason, such bids are always not recommended.
You should, therefore, be keen on requesting a fixed-price bid. Sometimes the contractor may not be in a position to offer a fixed-price bid. This is usually due to lots of unknowns concerning the projects.
Well, if you find yourself in such a situation, try to get rid of as many unknowns as possible. For instance, you can have the contractor examine a crawl space or open up a wall.
2. Do You Mind Taking Me to the Job Foreman?
The majority do not know this, but a good number of contractors do not get their hands dirty at a construction site. Instead, they spend the major part of the day bidding on new projects as well as managing their workers and other jobs.
That is why you need to meet the job foreman. Well, this is the individual who will be working on your project every single day. It is safe to say that a job foreman is the most important member of your team.
It, therefore, makes a lot of sense if you meet him in person and even go through the projects he is currently working on.
3. Do You Offer Itemized Bids?
Although many contractors prefer to offer a single, bottom-line price for projects, you should be keen on getting an itemized bid. An itemized bid ensures you know what the contractor is charging for each aspect of the job.
It makes it easier to compare the different prices that various contractors charge. This, in turn, gives you an easy time working with a contractor whose prices meet your budget.
Furthermore, an itemized bid can be relied on to settle disputes. If a contractor refuses to give you an itemized bid, then you may want to consider working with a totally different one.
4. Where Do You Get Your Materials?
Every contractor has suppliers who provide them with materials. You should, therefore, ask where they get their materials because you want to see how reliable they are.
You should also ask the contractor about their professional reputation, if they pay their bills on time, and if the suppliers are happy to work with them.
You need to ask all these to know exactly the kind of contractor you will be working with. Ideally, a good contractor should not find it hard to answer all these questions.
5. Are You Based in This Area, and How Long Have You Been in Business?
It is good to work with a contractor near you if you want your project to run smoothly. Moreover, focus on working with a contractor who has been in business for at least five years. Such a contractor is no doubt established.
There are chances they have experienced laborers and reliable suppliers. A contractor who has been in business for at least half a decade is also more likely to have a growing list of satisfied customers.
When meeting a contractor, be sure to ask for at least two references from prior clients. This helps clear the air about how long the contractor has been doing business. You should also ask for their business card with a nearby address.
Securing a contractor that has experience working in your area, whether it be in the same town or the same state, may indicate that they are more familiar with local building regulations and have the right insurance coverage in place.
For example, if you hire a contractor from New York to work in New Jersey, that contractor's Workers' Compensation policy must cover work in other states.
Similarly, you may want them to secure surety bond insurance in New Jersey, not New York. You can better avoid these scenarios by working with local contractors only.
Conclusion
With the above five questions, it becomes much easier to know exactly what kind of contractor you will be working with. Challenges may arise during any project, and that is why you'll want to hire someone that is experienced, knowledgeable, and trustworthy.
By asking these questions, you can increase the chances of your project running smoothly and everyone going home satisfied and happy.