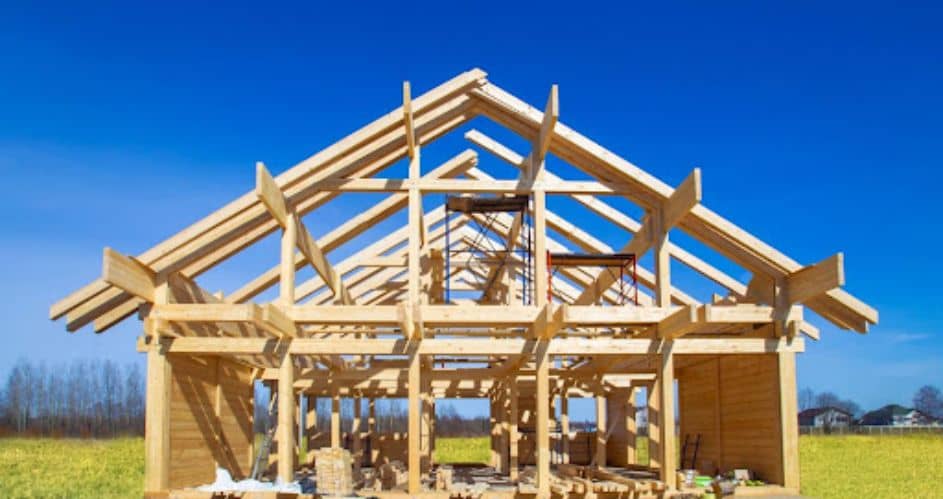 Timeless and classic beauties of log homes have attracted a lot of homeowners' attention for a very long time, and this is where the craftsmanship meets creativity. You can live with nature, have a quiet state of mind, and embrace a simple existence. See more about building log cabins on this website.
Fortunately, you don't have to start from scratch and begin cutting down the first trees that you see in the forest. Excellent alternatives exist in the form of custom kits that will help you get started in no time.
They are the ones who already have the needed components to bring your dream home to life. There are endless styles to choose from, and the entire home is often ready for electricity and water. Here are other things to know about them.
Advantages of Using the Kits
Convenience is one of the reasons why customers prefer the kits because everything they need is already included in one single package.
Everything, like the floor plans and the designs are pre-selected during the first phases, and you can also specify the number of bathrooms, bedrooms, and the square footage of your custom cabins.
Contrary to popular belief that these offers only have limited designs, you can choose a layout and style that's well-suited to your needs.
You can save months of working with an architect when you need to figure out everything from scratch. Instead get the  log home kits where all of the materials are of the highest quality so they can withstand the weather elements for decades.
Dead standing timber with grades stamped on them are often used during the construction. This is to ensure that everything is already dried out and there will be no more cutting of trees.
They also undergo proper preparations and are milled to prevent warping and expansion. Careful treatment is applied so that they can repel pests and termites.
What's the Building Process?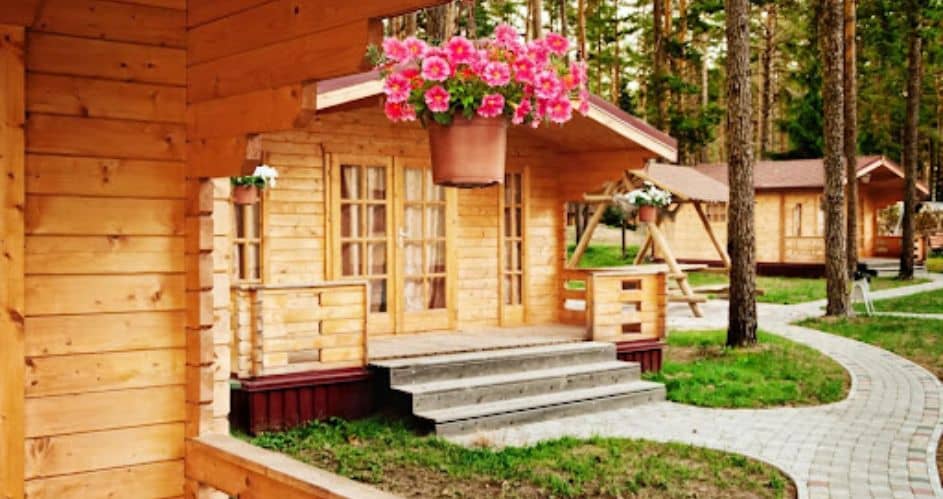 Homeowners who are building these custom kits for the first time can find everything to be an exciting experience. They can benefit from the pre-cut logs and choose something that fits their budget. The pricing is also transparent, so you can make adjustments based on what's available for you.
On-site cutting is eliminated, and the construction time is drastically shortened. Each timber is also numbered for easy assembly, and the foundation work can be prepared with the help of expert contractors. Pouring concrete is going to stabilize the home, and site excavation may be needed for the base.
After the work is completed, the assembly process can start based on the manufacturers' instructions. The wood should be able to fit snugly with a tight seal between them to avoid leaks, and the doors and window installation will follow. Insulation, water, electricity, and HVAC appliances are going to be installed afterward.
Finish off everything by applying some chinking, staining, and paint according to what you want as your personal preference. Read info about HVAC construction codes at this link: https://www.nahb.org/-/media/DC94CAAA3D714D448D562432DF29DB31.ashx.
Factors to Consider Before Choosing a Log Kit
You need to determine a budget that will help you start and finish your log home in no time. Get accurate quotes from a legitimate contractor and see how much it's going to be when you like to use a specific material or want to utilize a certain design that you love.
Having a clear understanding of whether you want a modern or rustic feel can make a huge difference when you're able to define this at the start of the building phase.
Everything should align with your vision for your dream home, and don't let others decide these things for you. For premium packages, the logs and beams are often shipped to your preferred location, and they already include the stair materials, caulking, exterior stains, screws, and beams.
Elite ones will have the floors, roof, rafters, and other additions, so you can customize them whenever you want. There will be no need to source each of your needs from different providers because everything that you need can be easily achieved on time.
Sizing and layouts for your desired house should also be given the utmost priority. Everything should be cozy enough for a couple or family retreat, and the builders should be able to accommodate your desired configurations without any problems.
Take into account the climate in which you plan to build your custom log home, as different types of tree species may be better suited for certain climates due to their natural insulation properties. You can also ask an expert about this to see which is going to be right for you.
Also, familiarize yourself with local building codes and regulations before selecting a kit. Some areas may have specific requirements for construction materials or energy efficiency standards that need to be met. You also need to know the maintenance requirements, such as sealing or staining that's required for the wood.
Factor in the costs and the time it will take to finish these tasks so you can maintain the beauty of your cabin for years. Also, last but not least, find experienced contractors who specialize in working with home log kits. They should know proper installation techniques and be able to provide references from past clients.