Wall art in interior design is often treated as an afterthought or just an accessory. Many people actually deal with it last and hang something that barely fits in. What we actually fail to understand often is that wall art can bring out the best in your interior design.
Not only can you get creative and express yourself through it, but you can also tie a whole look of your interior with a simple well-thought-through art piece. So, let's see why wall art actually matters a lot.
Wall Art Creates a Focal Point
Every room needs a focal point, everyone knows that. That one design element can draw all the attention of the eye and shape the whole space. And what's better for creating a focal point than an amazing piece of wall art? Art can easily fulfill that role and make a statement.
What's more, it can change how the entire room feels. That is why many people are now considering bold posters and other art pieces for their living rooms. Plus, you can easily make that piece personal to you and your home.
For example, a lot of people are opting for customizable posters of all sizes. You can do the same by relying on Posteramo to create some truly wonderful and entirely custom posters.
This way, you can find a statement piece for any room and for any interior style. Simple line art goes well with minimalist design, while city maps can do wonders in your eclectic interiors.
Wall Art Provides Texture
There are art pieces that are rather two-dimensional and those work perfectly in many homes. However, if you would like to provide more character and texture to your interior design, you can easily achieve that with an art piece.
There are many different mediums that bring that sense of texture into your home. You can opt for paintings, but if you want more depth, rely on sculptures and shadow boxes, too.
Additionally, you can experiment with styles and textures through avant-garde and mixed-media installations. These include screens and digital art as these can bring plenty of texture and visual weight.
Wall Art Provides A Color Palette
If you want to build the interior design from scratch, you can actually start by picking wall art. This way, you can set the tone and pick the color palette that you will enjoy in any room.
By picking wall art first, you are saving yourself plenty of trouble and headaches while picking the color palette for your home. There are so many shades and paints to choose from that it can be an endless struggle.
But, when you pick an art piece you like, you can focus on the colors represented on it. Then, simply choose those colors for a base, statement, and finishing touches. That way, you can pick the shades easier, and truly tie the whole look of your room in a quick, simple, and unique way.
Wall Art Makes a Room Feel Finished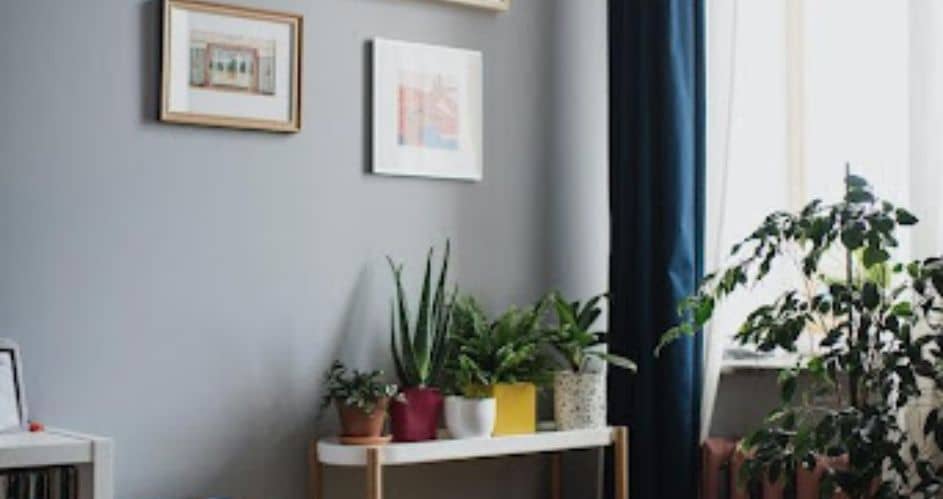 Last but not least, wall art provides a finished look to any room. No matter how much time and effort you put into picking the colors, furniture, and accessories, if those walls are bare, the room won't feel complete.
Wall art is that little extra touch that can impact how the room feels to you and its whole atmosphere. So, make sure not to leave things unfinished, and really take time and effort to find the best wall pieces.
As you can see, wall art can play a major role in your interior design. It can set the tone, make a statement or simply complement the rest of the design. So, next time you are re-doing a room, consider some art pieces or posters to complete the look and truly enjoy your home.