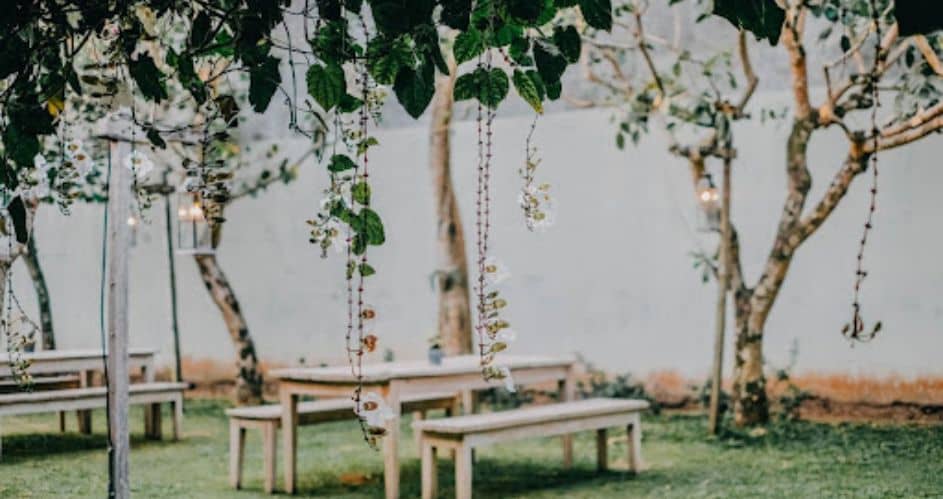 No matter what type of area you're in charge of (be it a park, a university campus, an HOA community, etc.), providing seating or areas to rest is essentially a necessity.
Now, there are all sorts of reasons for that, some of which you probably already know. The main thing here is that we do need to provide benches or other seating arrangements for guests at any community or commercial space.
Often, the question becomes a matter of what types we want to aim for, as well as which would be most appropriate for the space in question. Likely, this will vary depending on what type of commercial area you're in charge of.
Guides like this one might be able to help give you an idea of what to expect there but do stay tuned for more information as well.
Types of Outdoor Seating
Since most of us already know what this sort of seating is, let's not dwell on that. Instead, let's look at some of the various types that might be useful for your space. Hopefully, this can serve as a guide of sorts for anyone who needs some inspiration for their outdoor commercial space, since there are so many possibilities.
Benches
Starting off with the classic, benches are a quintessential part of any commercial and/or public space. They provide a nice spot for guests to stop and sit down, sometimes in shady areas, helping them to recoup some energy or simply catch their breath.
Walking around all day can be hard, after all, even for the fittest folks around.  There are plenty of different styles of them, too, and they're a popular type of seating for customization.
You see, depending on where they're being installed, we might want to get some with logos on them or other sorts of engraving. Many parks open bench dedications up for families and/or donors who want to memorialize someone this way.
Picnic Tables
Another standard feature of most commercial or public spaces are the picnic benches and tables, which we can find at almost any park or university campus in particular. They're a great spot for having a meal or even just taking a break from the hustle and bustle in the surrounding area.
Some will come with umbrellas, which is a classic of commercial outdoor seating, especially at pools and parks. The shade gives visitors a chance to cool off, making them quite nice in hot areas.
Of course, plenty come without these extra features as well, so don't feel like all the picnic tables you install need them. Instead, try to place some strategically in the sunniest areas to give additional seating options in the shade.
Tables and Chairs
The last type we'd like to highlight are lawn tables and chairs. Usually, they're made out of some type of plastic to help reduce damage from the elements. They're most popular at theme parks, but they can really be placed anywhere that we want. Again, they often do come with umbrellas.
In many cases, they're well suited to areas with a lot of food booths or options available. They also allow for larger groups to grab several tables, rather than all having to crowd around at a picnic bench. You can start to see why having so many choices is important, right?
How Do We Pick Which Seating Options to Install?
Admittedly, this is where things can get…complicated. There are a lot to choose from, as we've mentioned above.
It means that resources such as this: https://www.usa.gov/agencies/office-of-community-planning-and-development, can become useful in terms of offering some guidance. What would best suit our communities?
To an extent, that's something that you'll have to figure out on your own. Of course, when you decide to purchase seating arrangements, you can also consult with the retailer to get an idea of what they would recommend. Often, this advice can be quite helpful, so it's worth asking.
Don't be afraid to discuss customization options as well, as we mentioned above. While it may not seem like that big of a deal to get a logo engraved onto a bench, it helps with things like brand recognition for amusement parks especially.
No matter what type of outdoor space you're in charge of, custom pieces can be a nice touch. Try to look for retailers that have lots of positive reviews, or that offer the types of seating you're aiming for.
Again, since not all tables will come with umbrellas, that might be something to keep in mind! Most of the time it's best to pick one retailer rather than shopping with multiple because of the way bulk orders work.
Ask around and see if you can find any discounts for bulk orders if that's something that could help. You might be surprised at what you find!