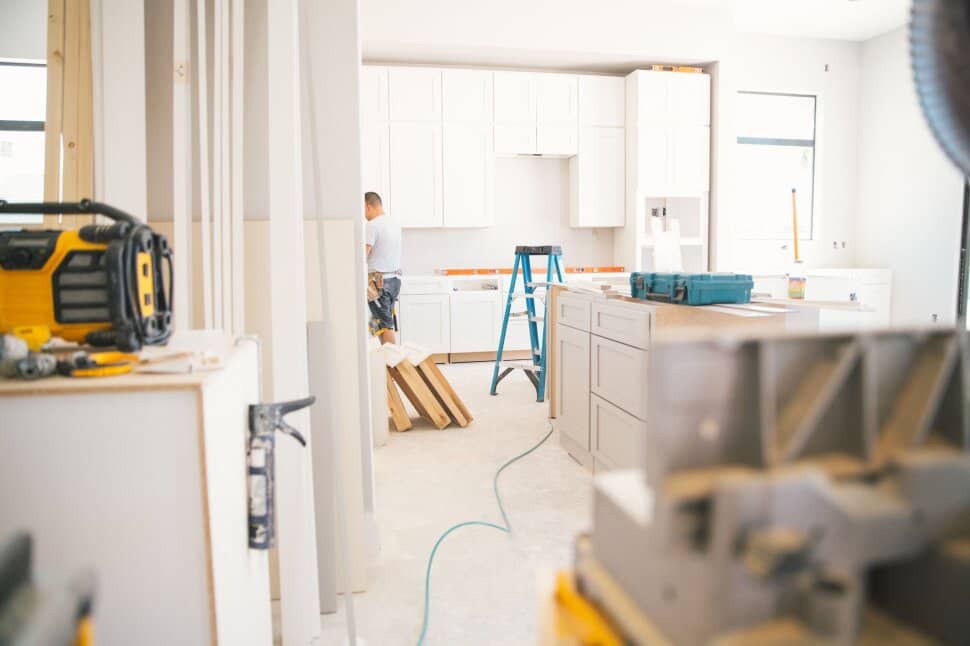 Your room is a place that reflects your personality, likes and dislikes, and things associated with you.
After years of staying in the same settings, it might be the right time to change everything around you and breathe life into your surroundings.
There can be many things that you can do while remodeling your room.
To choose what exactly needs to be done, you must know how to do it efficiently. Given that these adjustments are intended to last for many years.
Thus, when you begin the renovation, you must exercise extreme caution.
To have appropriate guidance just follow the below-mentioned tips.
1.Start With Figuring Out The Damages
Having stayed in your room long enough, you must know where the damages are.
So it should be your priority list to fix those damages. If you need to replace a particular thing, you should do it because placing any broken object can be a big let-off in a new setting.
If you feel that you can repair something, then go for it rather than, but make sure that the repair work goes well.
2.Get Multi-Purpose Objects
You must ensure to get multi-purpose items. It will help you to increase the efficiency, not the size of the items.
For example, you should be inclined to place a bed with some storage room beneath it. Also, place nesting tables that can work as a side tables for your bed.
Moreover, you can also get storage saving hangers for your wardrobe. It will aid in setting up your wardrobe more efficiently and arranging your clothes so you can place them easily.
Such things look great when you place them and make your room spacious, as you can utilize the available space for many other things.
3.Utilize Natural Light
If you thought of bringing more natural light and installing a new window in your room, give up this thought as it will cost more and surely will hamper the outlook of your room.
Consider less invasive and less expensive methods of catching the light.
Install a light tube, which slides between ceiling rafters and directs sunlight down into the living space, is one technique to brighten a room without increasing windows.
It will also reduce the cost of placing extra light in your room. To make it bright, you can install an additional light in the vanity area near your wardrobe.
4.Floor Revamp
If you are on a tight budget, remodeling your floors may appear expensive.
So, if you witness damages, you can cover it up by repairing the floor. In addition, some areas can be covered by the placement of heavy furniture that will not get moved often.
Another way to overcome this problem is to place a carpet or a rug. It will add a new dimension to your room and make it look new.
5.Replace The Curtains
If you have chosen to lay a rug across the room's flooring, then ensure to add curtains that complement the surrounding of your room.
Not only will they increase the beauty, but they will also make your settings cozy.
You must match the color of the curtains with the color of the walls in your match. It will provide a balance.
Curtains are preferred in a personal room, but if you want to bring a change, you make also use blinders to cover the window.
6.Ensure Decoration To Avoid Dullness
As your room shows what kind of things you like, why not think of being lively?
Therefore, you can add a windchime to the window of your room. Then, the beautiful sounds will make everything relaxing whenever you open the curtains.
Furthermore, place some wall hanging and decoration pieces in your room according to your preferences. So that if anybody visits your room, they will get to know your dynamism.
7.Make A Work Corner
You can arrange an adjustable desk in a corner to make everything sophisticated.
So that when you want to do any work in your personal space, you can utilize it rather than roughly sit on your sleeping bed and look odd.
You can place your laptop, table lamp, and other essentials on this table.
8.Increase Seating Options
As you are intended to use multi-purpose things in your room, it will give you the advantage of exploiting the space available and  increasing the seating options in your room.
Hence, you can place a sofa or a few chairs to fill your room.
It allows you to sit, relax, and read a book while sipping coffee on cold evenings.
Conclusion
Remodeling your room can be overwhelming, as there are many options in every aspect, which might confuse you to make the right choice.
Try to acquire complete knowledge and accurate information to decide on the task at hand. If you are taking suggestions, it is also acceptable as you will stay in that place for a few years and you won't be able to change it once it's done.