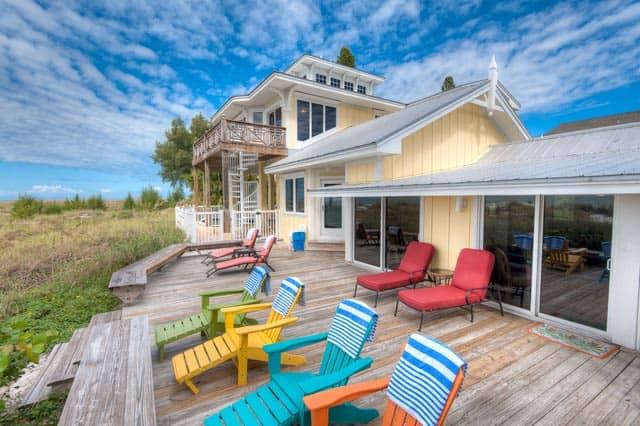 Are you ready to live the romantic dream in Paris or take a few sips of sangria in Spain? Perhaps you want to explore the city in London, or take a musical trip to Nashville?
Wherever you decide to go, there are a few things you need to know before you take the plunge and click 'book'. We've got you covered! Look no further; this is your ultimate guide on the top considerations for your short-term vacation rental.
Security – Your Safety Comes First!
Whether you're traveling alone or with family, traveling always comes with the worry that you'll have your passport, purse, or euros stolen. Without your essential travel items, you could be even more vulnerable in a strange place.
So, you need to look for secure places to stay. You'll sleep better at night, and your belongings will be secure. To get you started, here are some of the top security features to look for when choosing your accommodation:
Access control –
You need to know that someone can't just pick the lock to get into your accommodation.
To ensure this doesn't happen, you should look for rentals that employ business intercom systems with keycards or fobs. This way, you can be sure that only you and the staff can enter the property.
Surveillance –
If you fall victim to a crime during your trip, you'll need to report the incident to the police, and you might need to provide information to your insurance company to make a claim.
So, you'll need evidence of the incident occurring. Look for accommodation with plenty of indoor and  outdoor commercial security cameras that cover your hotel premises.
If you look for these security solutions when choosing a place to stay, you're bound to feel more safe during your trip, and you'll be less likely to fall victim to a crime.
Rental Amenities
Even though you'll only be visiting for a short time, choosing the right amenities in your accommodation is essential. You need rental amenities that help to keep you comfortable and make sure you feel at home.
Here are some of the things to look for in your rental accommodation:
Pet friendliness –
If you're planning to visit for a few weeks, you'll probably find that bringing your pooch with you is cheaper than booking a kennel. If you don't have anyone to look after your pet, you might like to take them to see the world with you! Of course, you'll need to make sure your accommodation is pet friendly.
Laundry facilities and services –
Ideally, when you travel, you want to pack light. Looking for a rental with laundry facilities will help you to pack light and reuse clothes throughout your trip. If you run out of clothes, you don't want to be washing your underwear in the sink!
Spa facilities –
If you want a relaxing trip, spa facilities are the way to go. It might be expensive to pay to use a pool, and getting a rental with an on-site pool, sauna, or hot tub can help you to keep your less busy days more interesting!
Transport –
Some rental accommodations are situated close to public transport links to facilitate easy travel for guests. Or, others offer minibus services to popular destinations. Look for a rental accommodation that has ample transport options to make your daytime trips easier!
Summary
If you're looking to plan a vacation, you're in for a treat. However, you need to keep these considerations in mind to ensure you don't miss anything, resulting in a less-than-optimal trip.
Your belongings need to be safe, you need to choose the right region, and you need the right amenities to stay comfortable throughout your trip. And, don't forget to experience everything you can in this beautiful country!