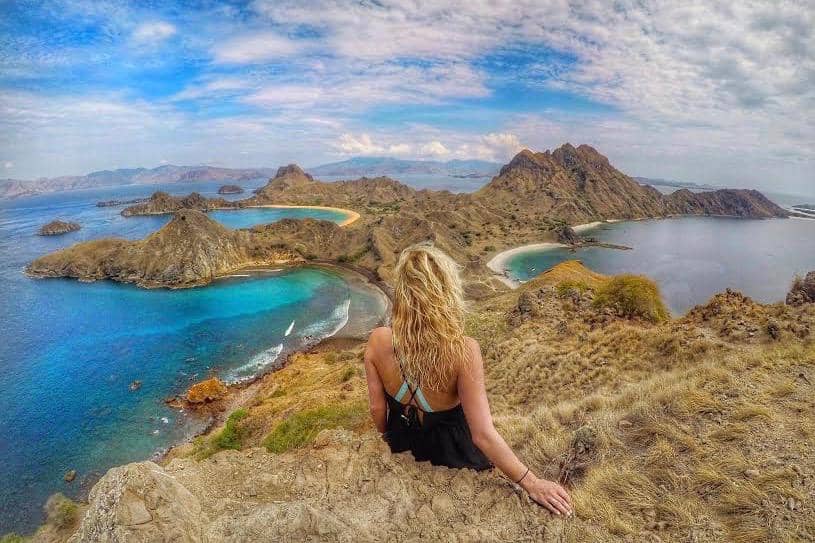 Many of us dream of living on the beach, but few ever take the plunge and make that dream a reality. Whether it seems too expensive or not accessible, we keep our toes in the landlocked sand, so to speak.
But what if your dream was closer than you imagined? What if you could start living a beach life without breaking the bank?
Look no further – this blog has all the answers! We'll hike through some of the most affordable coastal towns in the US and discover hidden gems with scenic views, laid-back lifestyles, and affordable real estate.
Ready to get packing? Get ready for an adventure as we explore these amazing places and make that waterfront paradise come alive.
Freeport, Texas
When it comes to coastal living, not many people start by thinking of the state of Texas. But this tiny town of about 11,000 people along the Gulf Coast is definitely worth a visit.
 Affordable housing and an expansive beach are just two of its huge draws. There's also plenty to explore from fishing spots to parks and museums, so you won't be bored any time soon.
Gulfport, Mississippi
Situated right on the magnificent Gulf of Mexico, it's an ideal location for anyone who wants quick access to the idyllic beaches or those just seeking a change in scenery.
There are plenty of lodging options that fit all budgets and finding a place to  rent or buy there is surprisingly easy.
With plenty of cultural attractions like historical sites, parks, and botanical gardens, plus its own small-town charm and friendly local community, there's no shortage of things to do in Gulfport when you want to get away from the hustle and bustle of city life.
And because it's still off the beaten path enough to not be too crowded or hectic during peak tourist season, there's even more reason to see what this wonderful coastal town has to offer.
One look at Gulfport and you'll know why so many people have chosen this destination as their perfect home.
West Ocean City, Maryland
West Ocean City, Maryland is a fantastic coastal town to call home. Ambling down the boardwalk, you can savor a scoop of McCormick's famous boardwalk ice cream or try your hand at one of the midway carnival games all while delighting in the sunshine and salty sea air.
Ocean City has something for everyone from its sandy beaches, deep sea fishing charters, eclectic shopping, and even small vineyards.
With affordable living costs, excellent real estate options including beachfront condos and desirable neighborhoods with ample recreational activities, this beachside paradise can be your new home.
Fort Pierce, Florida
With its beautiful beaches and temperate climate, it's no wonder the sleepy town of Fort Pierce is becoming increasingly popular with people looking to escape the hustle and bustle of bigger cities.
It's easy to find affordable home prices in this quaint beach town, making it attractive for those who want to live near the waves of Florida's east coast.
Plus, there are plenty of entertainment options nearby as well as plenty of stunning natural areas to explore, making Fort Pierce an ideal mix between relaxation and exploration.
Wilmington Island, Georgia
With an abundance of outdoor activities, stunning views, and a charming atmosphere, it's no wonder that many families choose to settle there. But what makes Wilmington Island especially appealing is its affordability.
The cost of living is relatively low compared to many other beachside locations, providing an opportunity for those with any budget to establish a residence in this picturesque area.
Furthermore, access to local restaurants, shops, parks, and more gives those who live here plenty of amenities at their fingertips.
Bremerton, Washington
Bremerton, Washington is the perfect place to settle down and raise a family. Located on the Kitsap Peninsula in Puget Sound, Bremerton is a coastal town with easy access to urban hubs like Seattle and Tacoma via ferry.
With generous amounts of green space, public walkways, and two fun-filled beaches just outside of downtown, you never have to go far for outdoor recreation.
With sea views rivaling those of much pricier areas, Bremerton has become increasingly popular with those seeking an affordable coastal alternative while maintaining close proximity to city life.
From delightful restaurants to eclectic shops, there is something for everyone in this small-town community. Bremerton proves that beauty can come at an accessible price tag.
Whether you're looking for a warm climate, exciting cultural attractions, or peaceful island vibes, there's a coastal town out there perfect for landing your dream life on the water.
Coastal living provides more than the views – it creates tight-knit communities built on lasting relationships and beautiful outdoor activities that connect us with nature and make us appreciate life.
So if you're planning to take the plunge this year, start your journey by exploring these affordable coastal towns for your perfect match!