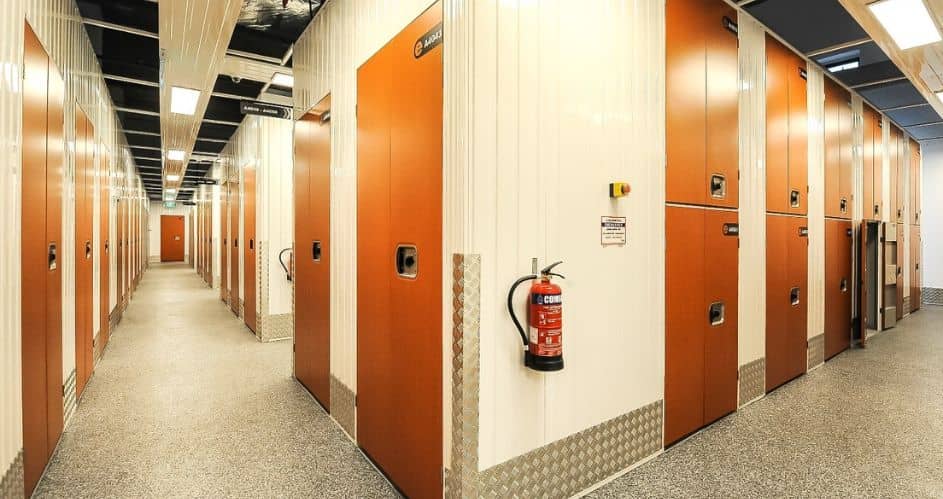 Moving can be a stressful and overwhelming experience. Managing everything from packing up your belongings to coordinating logistics can be overwhelming. However, one solution that can significantly ease the transition is utilizing self storage.
Self-storage is like having your own extra space away from your house. It's a facility where you can rent a unit to keep your items, like furniture, boxes, or anything you don't have room for at home.
You get a key or code to access your storage unit whenever you need it, making it easy to store or retrieve your stuff. It's a helpful solution when you're moving, decluttering, or require more space.
Ways Self Storage Can Simplify Your Move And Ensure A Smooth Transition:
Streamline Your Packing Process
Packing your belongings can be a tough task, especially if you have limited space or time. Self storage offers a convenient and organized solution for keeping your things, with ample space, shelving, stacking options, and easy access to packing supplies.
Efficient Organization:
\When it comes to packing for your move, organization is key. Self storage in Calgary can help you with this by giving you enough space to sort your things.
You can start by putting things in groups based on the room they belong in or what type of thing they are. Then, you can stow them in a way that makes sense.
Moreover, self storage facilities often provide shelving and stacking options, making it easier to arrange your items neatly. This means you can find what you need quickly and easily, without having to search through lots of boxes.
Packing Supplies On Hand:
To make preparing for the move more convenient, consider storing your packing supplies in your self storage unit. This way, you won't have to keep boxes and tape in your home.
You can access everything you need in one place whenever you need it. Self storage is a great way to store bubble wrap, packing peanuts, and tape without taking up space in your house.
Transition With Ease
Moving can be stressful and overwhelming, especially when it comes to storing your items. Self storage offers peace of mind and flexibility, with adjustable rental periods and state-of-the-art security measures to protect your belongings.
Flexible Timelines:
Moving schedules don't always align perfectly. You may need to vacate your current home before you can transfer into your new one.
Fortunately, self storage facilities offer flexible rental periods, so you can store your things for as long or as short as you need. This flexibility ensures that you don't feel rushed or pressured to complete your move within a specific timeframe.
Security and Peace of Mind:
Worried about the safety of your things? A modern, reputable  self storage in Calgary prioritizes security, so you'll find them equipped with surveillance cameras, gated access, and secure locks to protect your belongings.
Downsizing Made Manageable
Downsizing can be challenging, especially when it comes to deciding which items to keep and which to discard. Renting a storage unit makes downsizing manageable by giving you the time and space to evaluate your needs, preserve sentimental items, and make better decisions.
Evaluate Your Needs:
Moving to a new place may involve downsizing, which can be emotionally challenging. By renting a self storage unit, you can take your time deciding which items to keep, sell, donate, or throw away.
Self storage is a practical solution if you want to keep items that you still hold important or useful in the future.
Preserve Sentimental Items:
Sometimes, it's hard to part with sentimental items, even if you don't have immediate use for them. When you have a storage unit, you can keep things you won't need right away in a separate place.
Whether it's your grandmother's antique furniture or childhood memorabilia, self storage in Calgary allows you to preserve these sentimental items  without cluttering your living space. You can revisit these memories when the time is right, without the pressure of deciding their fate during the chaos of a move.
Avoid Cluttering Your New Home
Moving to a new place can be an opportunity to start fresh, but it can also be easy to clutter your new house with items you're not sure about or don't currently need. Self storage helps you avoid cluttering your new home, allowing you to maintain a neat and organized living space.
A Fresh Start:
By using self storage, you can maintain a clutter-free and organized environment from day one. A neat home is not only visually appealing but also contributes to a sense of calm and tranquility.
When you move into your new house with only the essentials and items you truly love, you create a more harmonious living environment.
Room to Breathe:
Imagine walking into your new house and having the freedom to arrange your furniture and belongings exactly as you envision. A clutter-free home is a more comfortable and enjoyable one.
With self storage, you can give each room in your new home the space it deserves, allowing you to fully appreciate and utilize the living areas without feeling cramped.
Takeaway
Whether you're moving across town or to another state, self storage can be a game-changer in simplifying the transfer process and ensuring a stress-free transition to your new home.
It's a flexible and affordable solution that can meet the requirements of any mover. When you're choosing a self storage facility, be sure to pick one that's conveniently located and has the amenities you need. Make your move less daunting today by considering the benefits of self storage in Calgary!